 R.I.P Flash: Adobe Permanently Removing Flash From Google Play TODAY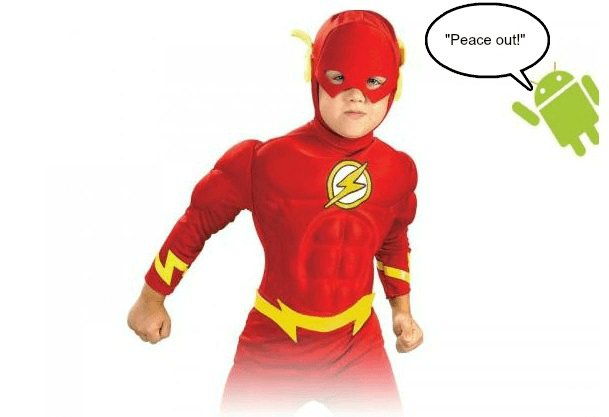 We all knew it was coming, and although some Android users aren't happy about it, it's something we simply must accept. Flash support was always something that Android users rubbed in the nose of iPhone fans, and is a feature that made Android unique as an OS. Today the legacy ends. Adobe will remove Flash from the Android market TODAY (in the US), so if you want to get your hands on it to make a backup copy, get it while you still can.
But it's not all bad. The shift to HTML5 is a good thing, and even though my Chrome for Android app doesn't support flash, I'm still able to watch videos directly on most of the sites I visit most. Jelly Bean doesn't officially support Flash, but it seems to run fine on my Galaxy Nexus with 4.1 installed (rooted). So if you really want to download it, today could be your last chance (from the Play Store anyway. You can always sideload the apk file from your internal memory).
Adobe announced that they would stop support of Flash for mobile browsers back in November 2011. They told Zdnet that "Our future work with Flash on mobile devices will be focused on enabling Flash developers to package native apps with Adobe AIR for all the major app stores. We will no longer adapt Flash Player for mobile devices to new browser, OS version or device configurations. Some of our source code licensees may opt to continue working on and releasing their own implementations. We will continue to support the current Android and PlayBook configurations with critical bug fixes and security updates".
Adobe will now apparently shift its development more towards HTML5.
So long Flash. It's been a nice run :-D
Welcome HTML5.
www.codemonkeyx.net (cut and edited by myself)