Adobe Photoshop Touch Now Includes Support for 7" Tablets Adobe Photoshop Touch is a photo editing app designed specifically for use on touchscreen tablets. Until recently though, it was only tailored for the 10" variety.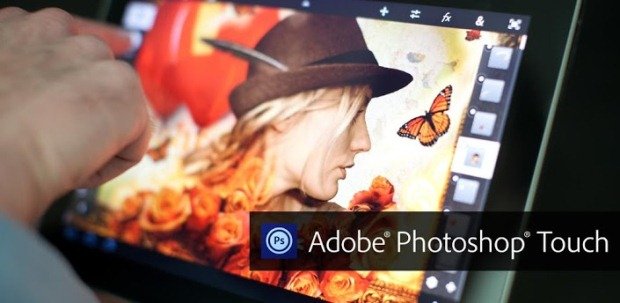 Photoshop Touch just got an update that adds support for 7" tablets. The update actually added several new features to the app, but the 7" tablet support was the biggest feature. Unfortunately, not all 7" tablets can benefit from the new version. If you want to participate, you'll need a device that at least meets the minimum resolution requirements of 1024x600. Luckily, the Nexus 7 and Nexus 10 tablets are included in that particular demographic, so you can certainly use the app if you scored one of Google's tablets.
The brush strokes have gotten an upgrade too, and apparently they are much smoother. Also, there's a brand new grid layout for the photo projects, tutorials and image editing modes.
Several new photo effects were added to the app, as well. Now you can add the new Lens Flare and Stamp Pattern to your photos.
Arguably the most useful new feature is native photo sharing support. It allows you to share photos on Facebook, Twitter and any other authorized services. You can do this right within the Photoshop Touch app, so there's no need to open the appropriate social app.
It's much easier to access your recent color palette with a newly implemented shortcut. Now you can pull down on the color in use, and you will see the last five colors you have used. This allows you to be incredibly more productive during your photo editing sessions.
Of course, last, but certainly not least, there are also the standard bug fixes which improve overall reliability of the app.
If you don't already have Adobe Photoshop Touch, you can get it for $9.99 via the Google Play store, and if you've been using it all along you can get the latest update in the same place.
Adobe Photoshop Touch Overview
Calling all photo enthusiasts: How is the new Photoshop Touch update working out for you? Do you use a different photo editing app instead? I'm a Photo Studio Pro user myself, especially considering it's more relaxed on the wallet. As always, it's nice to see Adobe supporting their products.