Sygic GPS users get free extensions from TripAdvisor & others This advertorial was sponsored by Sygic.
Now with 25% discount for AndroidPIT readers.
New update from Sygic lets users extend their GPS Navigation app with practical geo-located information. Sygic GPS Navigation is an offline application based on high quality TomTom maps stored directly on the phone; free map updates are included in the price of the app. In the latest update Sygic added the possibility to personalize the navigation app with exclusive POIs from providers such as TripAdvisor and Booking.com. Sygic is offering a special 25% discount for AndroidPIT readers.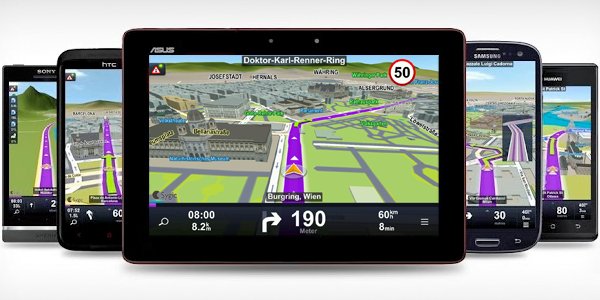 For drivers and for pedestrians
With over 20 million installations on iOS and Android, Sygic is among the most popular premium navigation apps. Android users can download the app for free on Google Play and test it in a 7 day trial. In addition to the full navigation functionality you're used to from PND devices such as TomTom or Garmin, the advantages of a mobile application include easy updates, pedestrian mode and realistic 3D view of cities and terrain for better orientation.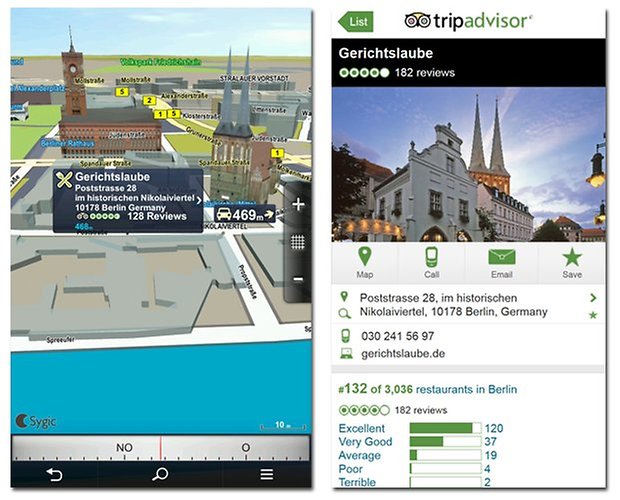 ©Sygic
If you plan to travel on holidays by car, apart from a reliable navigation you will also need to find good quality accommodations. Sygic provides a practical solution and helps you save mobile data while in roaming. Information from trusted portals TripAdvisor, Booking.com or Hotel.de can be downloaded into the app and stored on your phone for free. You will get a database of exclusive points of interest - such as hotels and restaurants with reviews from other visitors for more than 20 cities worldwide. Booking is available by phone (contacts are available) or online directly from the application.
If you decide to purchase the full version of the application you can take advantage of the special 25% discount on the developer website. To get the discount enter the code 1458554694429 into the discount code field during the checkout.
Create your own extensions
If none of the current extensions suit your needs, Sygic has promised to add more in the future. However anyone with interesting data, whether a developer or a provider of geo localized services can add their extensions into the application. The new Sygic Places platform allows developers to integrate their extensions to Sygic GPS Navigation and reach millions of Sygic GPS Navigation users.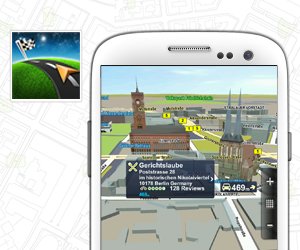 If you are interested in creating your own extension, visit http://dev.sygic.com/. Detailed instructions and documentation will help you create, publish and distribute extensions directly to existing user base. You can also create an extension only for a select group (for example, your friends), the documentation provides information on how to avoid the mass distribution and distribute directly to specific users.
Try Sygic GPS Navigation with exclusive points of interests by TripAdvisor, Booking.com or Hotel.de