[Advertorial] Triposo: Pack light. All you need is this app.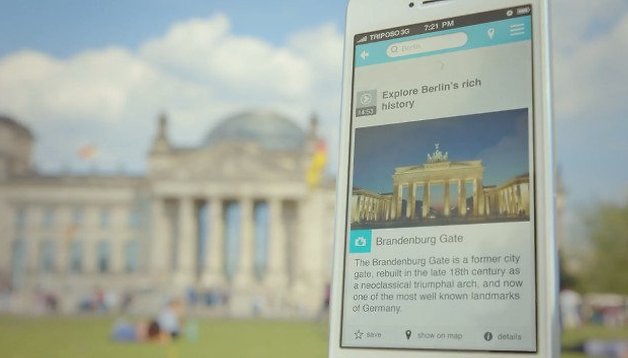 This advertorial is sponsored by Triposo Travel Guides.
Triposo is the one and only travel guide you need. This free and interactive application by and for travelers offers inspiring suggestions based on your location, weather, time and personal preferences. Detailed maps and information are available for offline use and always let you know in real time where you are and what is going on around you. Let Triposo make your trip dynamic, discover the unexpected and experience travel in a new way.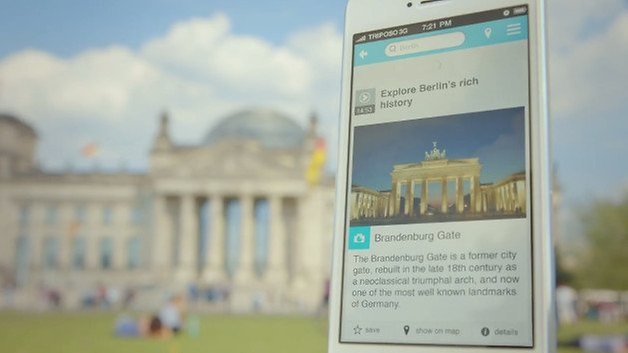 Whether you are a planner or always go with the flow, Triposo is there for you. Use the app to make a plan and get inspired:
Triposo covers the whole world and delivers up-to-date information, detailed maps and intelligent recommendations for over 15,000 destinations in 200 countries.
The app is completely free to download and use, no subscriptions, no in-app-purchase and no hidden fees are required. Triposo's mission is to provide relevant content for free as the best resource for any traveler.

© Triposo Travel Guides

Any destination can be made available for offline use, even the extremely detailed and feature-rich maps work without internet. No data or WiFi connection is required, no bother with foreign SIM-cards and no roaming charges.
Triposo is smart: Get useful and appealing suggestions based on your location and the time of day. Be spontaneous and flexible - you don't have to plan your entire trip in advance and will still get the most out of it thanks to this app. Triposo will show you the highlights when you first open the application, and then come up with smart suggestions (such as cafés, restaurants and sights) as you need them.

© Triposo Travel Guides
Further features include a currency converter, phrasebooks for non-English locations, a weather forecast and current events (updated when online) as well as detailed information about local wildlife, festivals, culture, food and much more.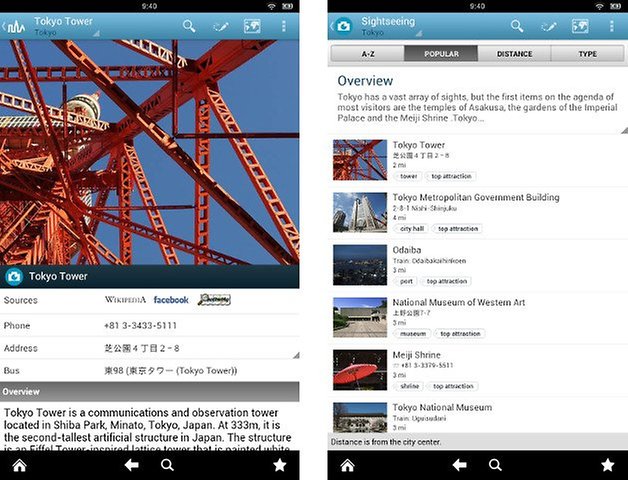 Install and try out Triposo now! World Travel Guide by Triposo is available for free in the Google Play Store.