Alcatel: Smartphones with an E-ink cover and transparent edges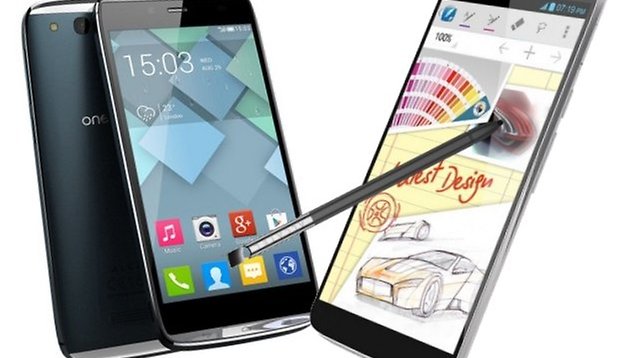 It's becoming an increasingly difficult challenge to make one's mark in the ever expanding smartphone market. Alcatel managed to do this with its new devices the One Touch Idol Alpha and the One Touch Hero with some very interesting new elements: transparent, ''lighting-up'' edges and a cover which works simultaneously as an E-ink reader. These are the official pictures. A tablet and a ''mini'' smartphone were also presented today.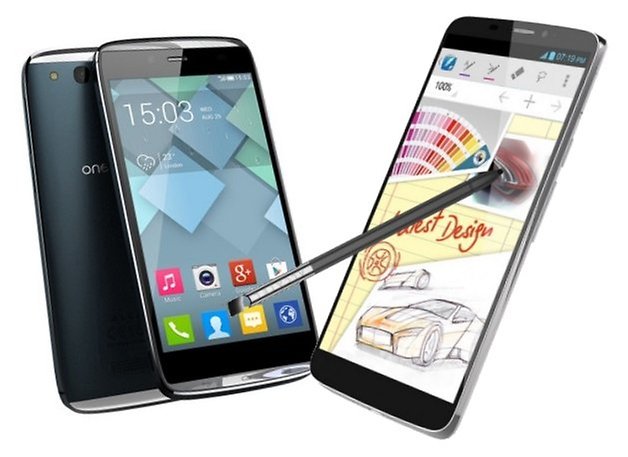 One Touch Idol Alpha
The French-Chinese company Alcatel still isn't a full-blown player in the smartphone world market, but it wasn't too long ago when the Alcatel One Touch Easy was a very widely distributed device, like we discovered when asking people what their first mobile phone was.
With both of the new devices, which will be presented in the next couple of days at the IFA, Alcatel will finally have a chance to revive the good old days and will receive a little bit of the limelight, even if the company isn't considered a manufacturing monster. The transparent smartphone edges aren't exactly new since Sony already did this with their Xperia SP. However Alcatel has also decorated the One Touch Idol Alpha with two transparent ends giving it a very interesting design. Not only that, the edges light up differently with various modes, like when receiving notifications, whilst charging or in video mode. This should look interesting and I'm wondering what this will do to the battery. The tech specs are listed at the end of the article.
One Touch Hero
The Hero, with its 6-inches is more of a phablet than a smartphone and comes with a stylus pen. The accessories look more interesting than the device itself! It comes with a MagicFlip Case, a protective covering which on the front side allows you to see LED notifications. Another interesting part is the E-Ink cover for viewing display information in a more energy-friendly way. This is a feature that has already been requested by many of you out there. The mini projector, which also works as a docking station, is easily connected with the Hero and is an interesting accessory. These are only a few of the extras.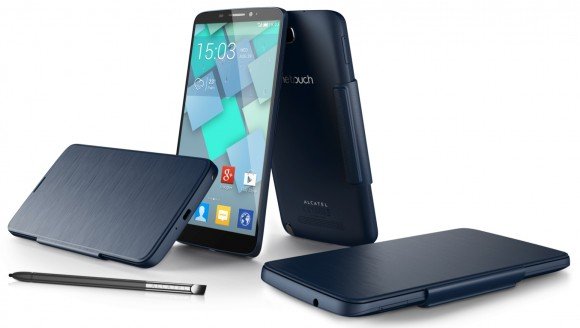 Smartphones don't always need to impress by the way they were built. In fact, clever accessories can be a great reason to buy a device. We will take a look at both devices during the IFA this week and let you know about our discoveries. So don't wander off now!
| | ALCATEL ONE TOUCH IDOL ALPHA | ALCATEL ONE TOUCH HERO |
| --- | --- | --- |
| System | Android 4.2 | Unknown, possibly Android 4.2 |
| Processor | Quad-Core, 1.2 GHz | unknown |
| Memory | 1 GB | 2 GB |
| Internal storage | 16 GB | 8/16 GB + microSD bis 32 GB |
| Display | 5.7 Zoll, HD, IPS (1,280 x 720 Pixel) | 6-inch, Full HD (1,920 x 1,080 pixel) |
| Camera | 12.1 MP (back), 1.3 MP (front) | Unknown |
| Connectivity | Dual-SIM; WI-FI, HSDPA; Bluetooth 4.0 | Dual-SIM (with the 16 GB model). DLNA, Bluetooth 4.0, and GPS with A-GPS |
| Battery | 2,000 mAh | 3,400 mAh |
| Dimensions | ?? x ?? x 7.5 mm | Unknown |
The EVO 8HD and One Touch Idol Mini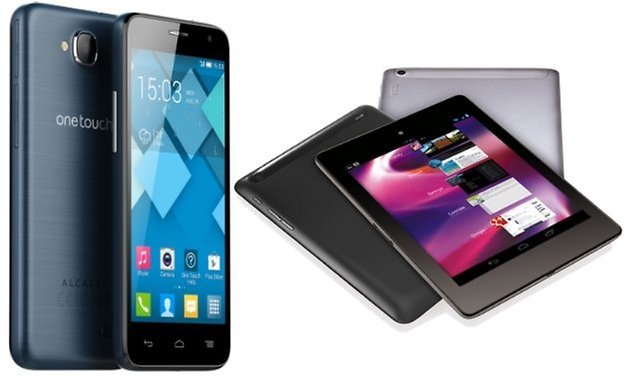 Along with the two smartphones, two more devices have been released: the new Alcatel tablet EVO 8HD and the One Touch Idol Mini. These can be classified in the upper-mid level class and can also be used with the clever new accessories that were presented above.
| | ALCATEL EVO 8HD | ALCATEL ONE TOUCH IDOL MINI |
| --- | --- | --- |
| System | Android 4.2.2 | Android 4.2 |
| Processor | Rockchip Dual-Core ARM Cortex A9, 1.6 GHz | 1.3 GHz, Dual-Core |
| Memory | 1 GB | Unknown |
| Internal Storage | 4 GB + microSD up to 64 GB | Unknown |
| Display | 8-inch, HD, IPS (1,024 x 768 pixel) | 4.3 Zoll, HD, IPS (1,280 x 720 pixel) |
| Camera | 3 MP (back), 2 MP (front) | Unknown |
| Connectivity | 3G und 4G Wi-Fi 802.11n and Bluetooth 4.0 | Dual-SIM |
| Battery | 4,160 mAh | Unkown |
| Dimensions | Unknown | 127.1 x 62 x 7.95 mm, 96 grams |