Alcatel One Touch Idol X: Loud-Colored and Razor-Sharp Not long after TCT Mobile first presented the One Touch Idol and the Idol Ultra, the 5-inch Alcatel One Touch Idol X was unveiled at the Mobile World Congress. The new smartphone is expected to be delivered with Android 4.2.1.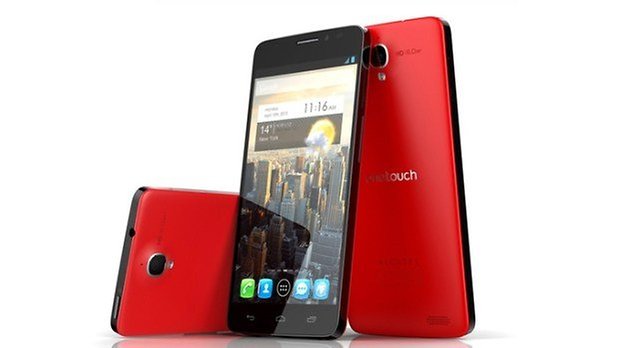 Depending on which region you live, the device offers either a 8 or 13 megapixel camera. The number of SIM card slots also varies from country to country. However, there will definitely be a version with two SIM card slots. As far as we know, TCT Mobile wants to equip the new smartphone with a 1.2 gigahertz quad-core processor and a battery with 2,000 milliampere-hour. The question remains of how long can the relatively small battery power the full HD display with a resolution of 1.080 pixels. While we are able to mention the internal memory's 16 gigabytes, as of yet, we know nothing more about the main memory size and LTE.
The new device's choice of red, yellow and blue brings a splash of color into the world of normal and decent smartphones and is reminiscent of Windows Phone 8 from HTC and Nokia.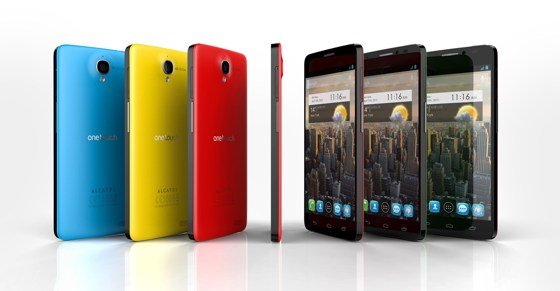 Colors, colors, colors!
With a screen border of 0.94'', the device's huge screen still doesn't land it the title of one of the biggest smartphones. That aside, the Alcatel One Touch Idol X is a mere 0.29'' thin.
The new device should make its appearance on the market in July. The prices and release dates for individual countries is yet to be announced.
(Bilder: Phonearena)