Alleged Samsung Galaxy S5 Prime shows up in India It has long been rumored that Samsung planned to release a higher end version of its premium Samsung Galaxy S5 in the shape of the Samsung Galaxy S5 Prime. This model, if the rumours are to be believed, is going to be an attempt to get at Apple when they launch their iPhone 6 later on in the year.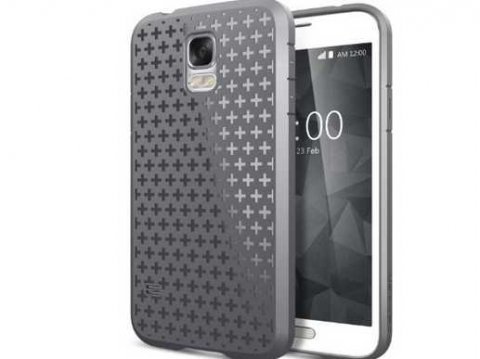 Samsung continues to deny the existence of the phone but this makes sense since people would simply wait for the better version to show up instead of upgrading to the Samsung Galaxy S5 right now. It would probably upset people that a better version of the phone they just bought is going to be released. No matter how many times Samsung denies that the phone is in existence, it keeps on making small cameo's online. An SM-G906S/K has popped up in a shipping manifest in India. It is believed to be the regional variant of the actual Samsung Galaxy S5 Prime. Four of the devices shipped out of South Korea, apparently for purposes of Research and Development but other than this nothing much has been revealed about them.
The alleged phone recently made an appearance and is said to feature the following specs:
Rumored Galaxy S5 Prime Specs

| | |
| --- | --- |
| Display | 2560x1440 5.2 Inch |
| Processor | 2.5GHz Qualcomm Snapdragon 805 quad-core processor with Adreno 420 GPU |
| RAM | 3 GB |
| Camera | 16 MP rear/ 2MP front-facing |
| Storage | 32 GB |
| Operating System | Android 4.4.2 KitKat |
These specs are what some were expecting from the Galaxy S5. Again consumers wouldn't be too happy seeing other people later on in the year getting a better phone than them when they paid for a high end device earlier in the year.
What do you make of the whole Galaxy S5 Prime business? Please leave us a comment below and we will get back to you as soon as possible.