Allview P8 Energy PRO review: endurance runner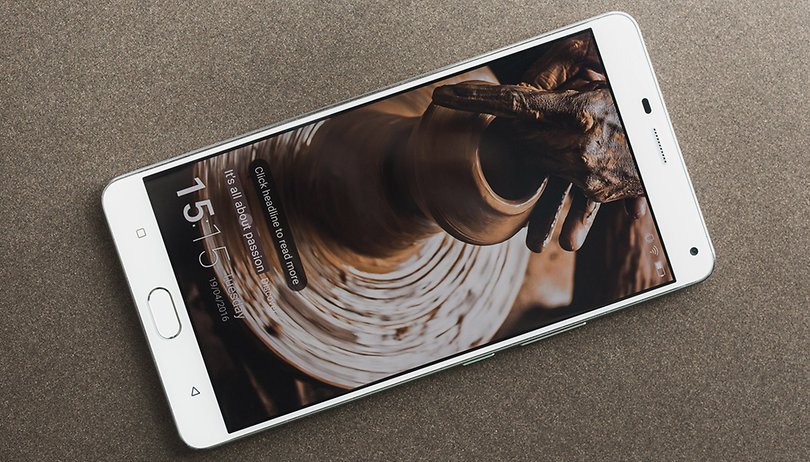 Smartphones are great, aren't they? You can go on the web, check emails, send WhatsApp messages, take pictures and videos and spend all your time trying to charge them. Sorry, but smartphone battery life annoys us – so we should be delighted by the Allview P8 Energy PRO, which promises to go on for ages with a powerful battery. Does this European smartphone live up to its promises?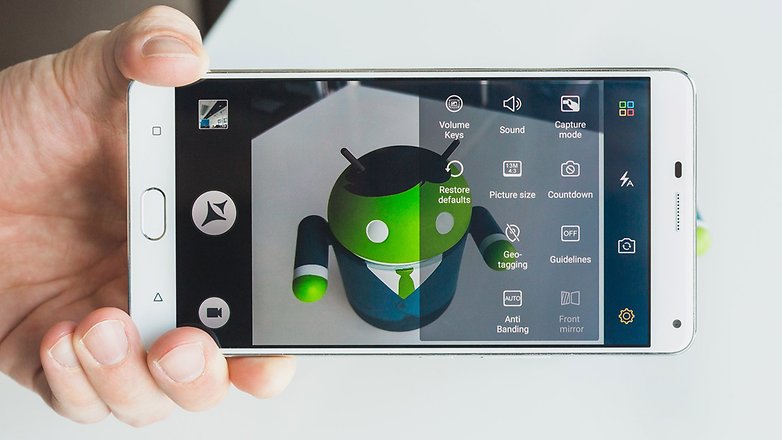 Good
✓

Decent processor

✓

Huge battery

✓

Nice screen
Bad
✕

Struggles with graphically intensive games

✕

It's big and heavy
Allview P8 Energy Pro release date and price
The Allview P8 Energy PRO is currently available through the manufacturer's shop for the princely sum of €419 ($475 or £330) and this includes a free two year warranty. But now we have two exclusive flash sale deals for AndroidPIT readers that you can't find anywhere else. The deals are listed below.
You can get the Allview P8 Energy PRO discounted to €329 ($375 or £260) – 21.5 percent off the original price. Just follow the link below and insert the code: 4CN37IAE into the Discount Codes field during checkout.
If you want a VR headset with the device, you can opt for the other exclusive flash sale deal for AndroidPIT readers. You get the VR headset plus 12 percent off the original price bringing it to €369 ($420 or £291) for the combined package. Just follow the link below and enter the code: 8977JLDB into the Discount Codes field during checkout.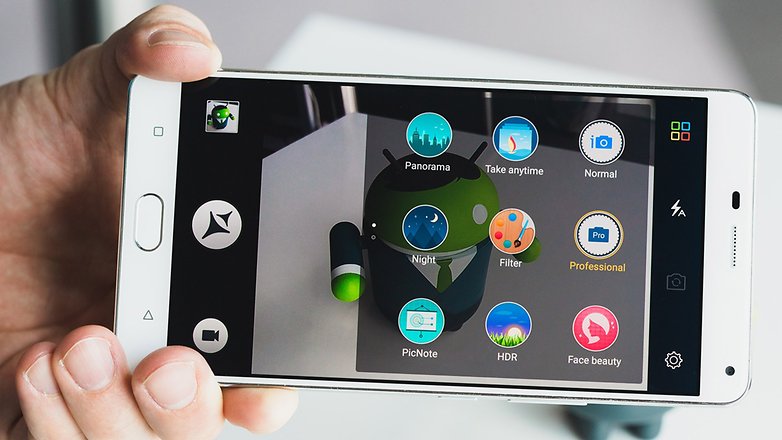 Allview P8 Energy Pro design and build quality
Visually, the Allview P8 Energy PRO a sophisticated touch, especially the golden color variation is striking. Here Allview plays with three different shades of gold. The metallic frame is encased in gold - with highly polished edges. The back is adorned with a shimmering gold and both the upper and the lower back consists of gold-colored plastic.
The double SIM cards are separate from the microSD slot - most manufacturers put them in the same place - and it's impressively slim at just 8.4mm and 210 grams. When you consider the size of the battery, that's miraculous. More about that in a moment.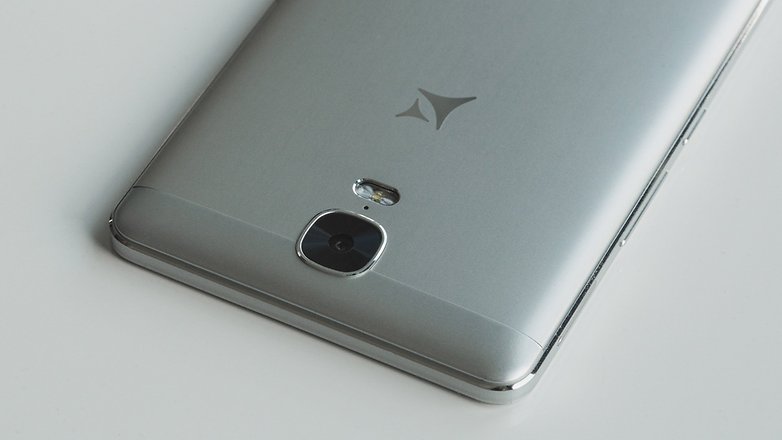 Allview P8 Energy Pro display
The Allview's screen is great. It's a six-inch AMOLED delivering 1,920 x 1,080 at a density of 367 ppi, and while that's quite low in the current spec-obsessed market it's still perfectly legible. As with any AMOLED the colors are crisp if a little overcooked, blacks are deep and viewing angles are excellent, and the on-cell lamination means the touch unit is directly on top of the panel, so everything feels a little closer to you than on most other devices.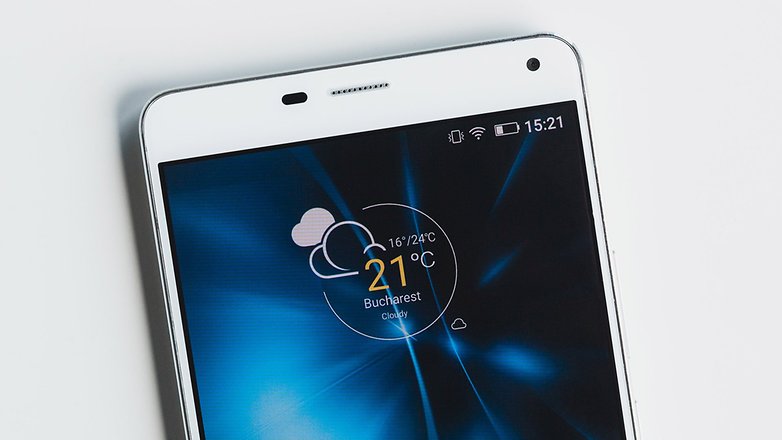 Allview P8 Energy Pro software
Allview has taken Android 5.1.1 and added its own design tweaks - and they're fairly distinctive ones, so if you're a fan of stock Android you probably won't like them. But some thought has clearly gone into the phone, with fingerprint unlocking and double-tap to put the device into standby. It's not the prettiest Android version we've ever seen but that's purely personal preference.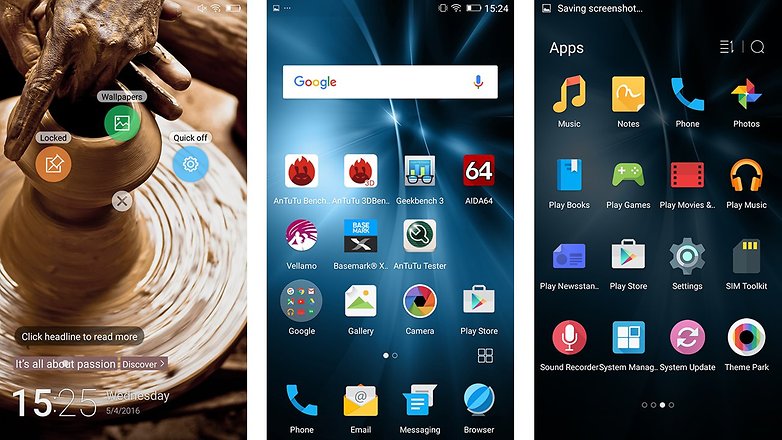 Allview P8 Energy Pro performance
If you want a hardcore gaming phone, don't buy this one: it stutters in graphically intensive games it clearly doesn't have enough horsepower for. The octa-core Mediatek MT6753 can be clocked up to 1.3 GHz and it's backed with 3 GB of RAM and 64 GB of expandable memory, and its performance is similar to an Honor 5X or Huawei GX8. It's okay, but it's not dazzlingly fast.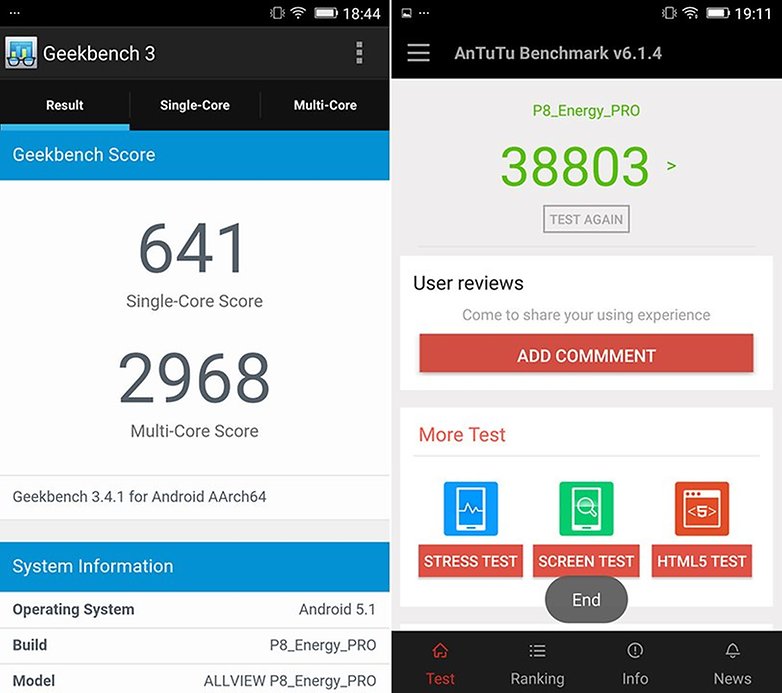 Allview P8 Energy Pro audio
Call quality is good, even in noisy environments, although the lack of support for the 800 MHz LTE band means you're going to get limited LTE access outside major cities. As far as the speakers go they're okay rather than amazing, and whoever decided to stick a speaker on the back of the phone should be thrown through a hedge. It's not a phone you'd buy as a portable music player.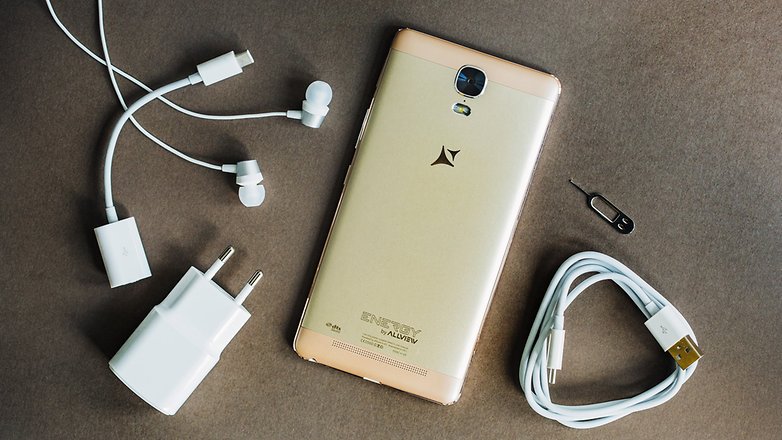 Allview P8 Energy Pro camera
The main camera is a 13 MP model that captures rich, deep color, although the auto-focus isn't the fastest. The app's a lot of fun though: you can take a "Super Photo" by combining five sequential shots into a single 65-megapixel image (although you'll need a tripod if you don't want a blurry mess) and you can automatically create animated GIFs too. It's a fun camera rather than a serious one but that's not necessarily a bad thing.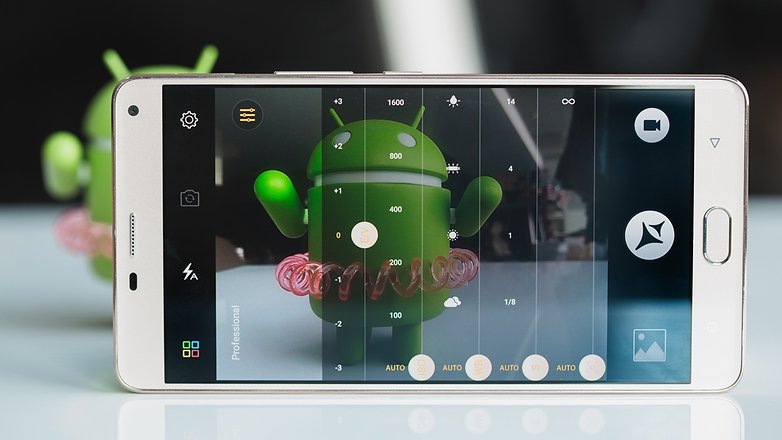 Allview P8 Energy Pro battery
Are you sitting down? The Allview P8 Energy PRO has a whopping 5,020 mAh battery inside it, which you could probably use to jump-start a tractor. It gets an AnTuTu Tester benchmark of 17,267, so it's right at the top of the Android battery tree.
Of course, the battery is only part of it: if the phone wastes power then you won't get the full benefit. In real world usage - an hour of gaming, an hour of video, an hour of calls, emailing, WhatsApp and web browsing - we still had 39% available, and we easily achieved eight hours of active use. It charges quickly too: zero to full is just under three hours.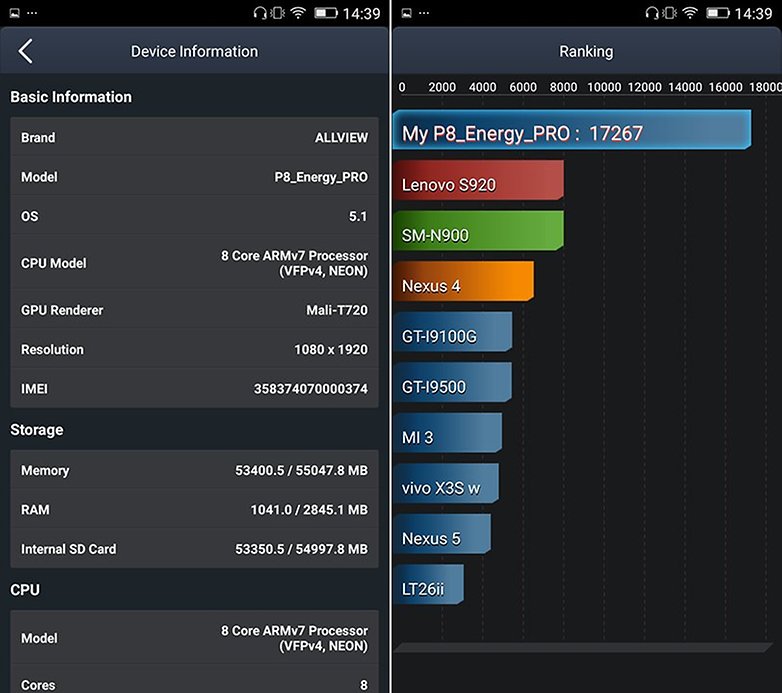 Allview P8 Energy Pro technical specifications
| | |
| --- | --- |
| Type | Phablet |
| Model | P8 Energy PRO |
| Manufacturer | Allview |
| Dimensions | 160.9 x 81.2 x 8.4 mm |
| Weight | 209 g |
| Battery capacity | 5020 mAh |
| Display size | 6 inches |
| Display technology | AMOLED |
| Screen | 1920 x 1080 pixels (367 ppi) |
| Rear camera | 13 Megapixels |
| Front camera | 5 Megapixels |
| Flash | LED |
| Android | 5.1 Lollipop |
| RAM | 3 GB |
| Internal storage | 64 GB |
| Expandable storage | microSD |
| Chipset | Mediatek MT |
| Number of cores | 8 |
| Max clock speed | 1.3 GHz |
| Connectivity | HSPA, LTE, Bluetooth 4.0 |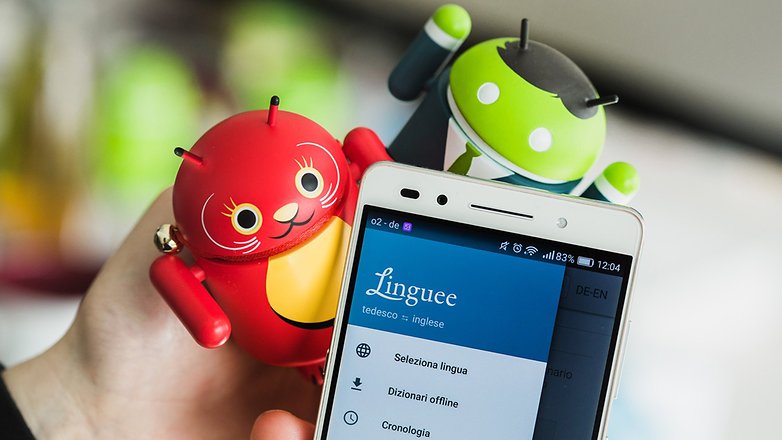 Final verdict
Allview certainly keeps its promises: thanks to a battery that's probably big enough to power an electric train you can expect two or even three days from a single charge. The display's good too, with a typically attractive AMOLED that's good enough to distract you from the fact you're only getting Full HD. Everything else is solid rather than spectacular: it's a good mid-range phone with absolutely superb battery life.