Google Maps Goes Underwater, Apple Maps Drops Furniture Store in River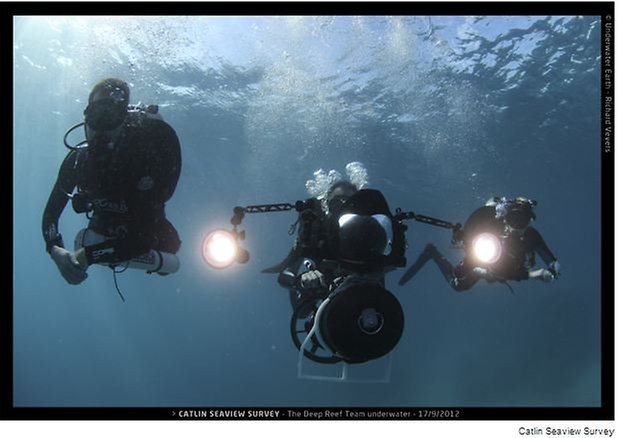 The Google Maps team have truly outdone themselves in the latest update to Google Street View. While Apple Maps can't even figure out where you are, Google Maps is exploring one of the world's greatest treasures: the Great Barrier Reef.
An update to Google Street View allows users to swim past schools of fish, travel through ancient volcanoes, follow a sting ray and make friends with a sea turtle, all from the comfort of their computer or Android device.
In addition to the Great Barrier Reef, the amazing update to Street View also allows users to explore Apo Island in the Phillipines, Oahu's Hanuama Bay and Maui's Molokini crater.
Google has partnered with the Catlin Seaview Survey, a major scientific study of the world's reefs, in order to make these images available to millions of people through Street View.
They haven't decided to blur fishes faces out of privacy concerns, as you can see here: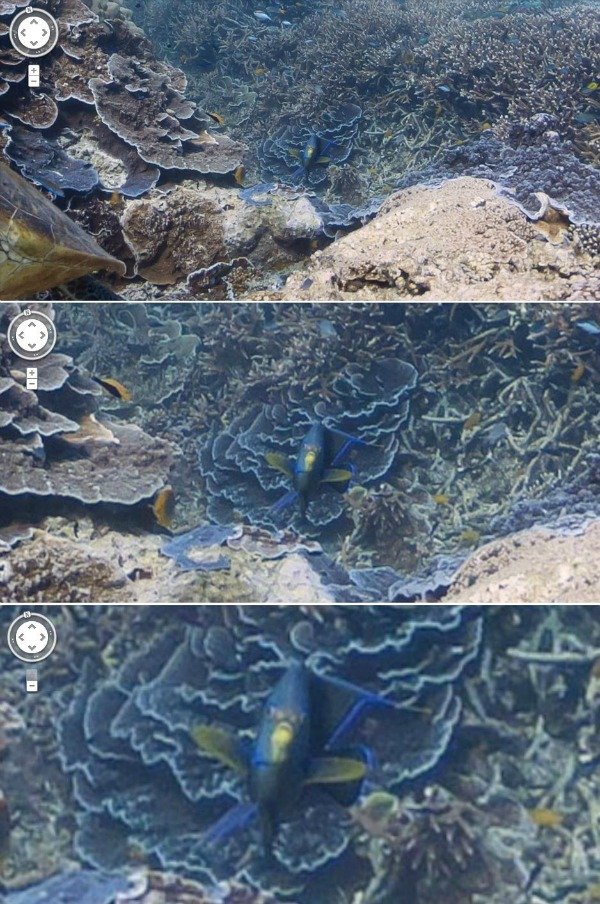 "HUMANS? I am forever traumatized."
Not to be outdone, Apple Maps has placed a furniture store in a river: