Amazon Announces Kindle Fire, Kindle Fire HD in 7", 8.9" and 4G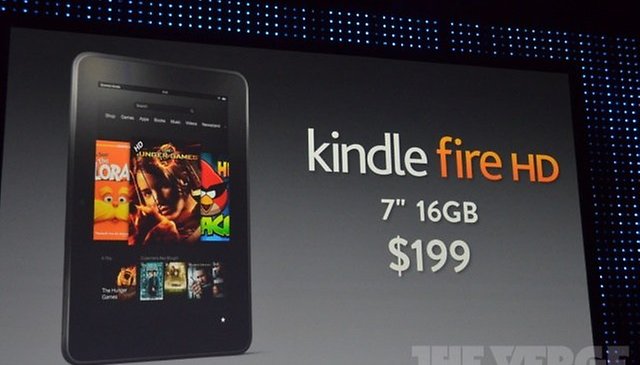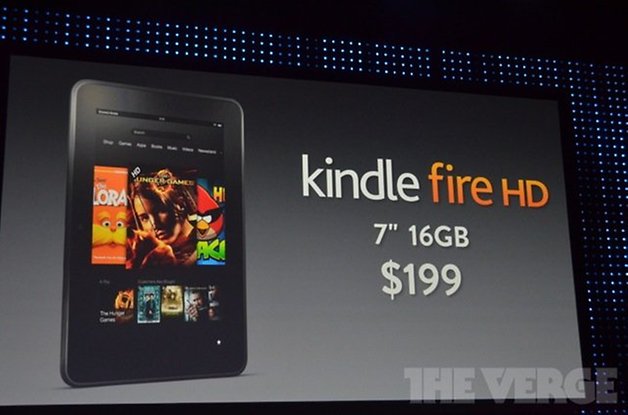 Today at a press conference in Santa Monica, Amazon unveiled their successors to the wildly popular Kindle Fire. One is basically a lightly refreshed version of the old model for a very low price tag while the other is a substantially upgraded version called the Kindle Fire HD, coming in 7", 8.9" and 4G versions.
Kindle Fire HD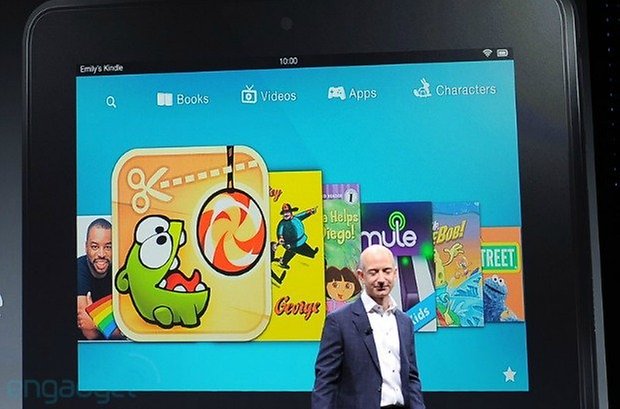 The Kindle Fire HD is Amazon's multi-tablet approach to taking on the iPad 3 AND Nexus 7. By unveiling a bunch of different tablets under the same title, Amazon is hoping to sweep up undecided potential tablet shoppers before Apple snags them with the iPad Mini. So they released THREE tablets: A 7" version, an 8.9" version, and a 4G version with double the memory and its own monthly data plan (at $50 per year, its less than one fourth what you'd pay for an LTE iPad over the course of the same amount of time).
Are these tablets great? Well: yes and no. While the HD display looks quite clear, and we like that WiFi will be helped by "double the antennaes," there's not a whole lot to show off here. A 1.4 GHz processor is necessary, but not necessarily groundbreaking. The display is sharp, but not iPad 3 quality. $200 is certainly a competitive (no surprise there) price tag, but the competition will be fierce when Apple unveils their iPad Mini. Here's everything we know so far about the Kindle Fire HD.
Specs:
HD Front Facing Camera
1.4 GHz TI OMAP 4470 processor
8.9", 1920x1200p display
8.8mm thick 20 ounces
Dolby surround sound speakers
254ppi
16GB
Price:
$200 for 7", $300 for 8.9", $499 for a 4G version with 32GB
Likey:
Faster processor sounds great, the double antennaes are a nice touch .
Dolby Surround Sound
X-Ray allows you to look up info on the fly.
See the progress you've made in all of your games on one screen.
$200 for 7" version is not bad.
No Likey:
Same boring carousel UI as before – not nearly as customizable as Android.
Ugly, not that innovative.
$300 for 8.9" = not worth it.
Kindle Fire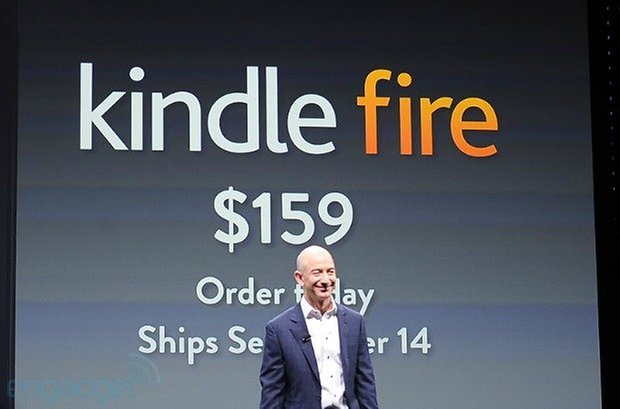 It's the same device! But cheaper! Here's where Amazon goes into super-saving budget mode, making even Google's Nexus 7 look expensive. 160 dollars?? For a freaking 7" tablet!? Yes, the price wars are great for consumers. There's not a lot to see here, but whatevs. That PRICE! My GOD.
Specs (that we know so far):
$160
Double the RAM
44% faster processor
Longer battery life
Basically the same as the last Kindle Fire, but $40 cheaper.
Likey:
No Likey:
Basically still last year's tech.
That's it for now, folks! Let us know what you think of these tablets below!