Amazon Appstore For Android Launched In Japan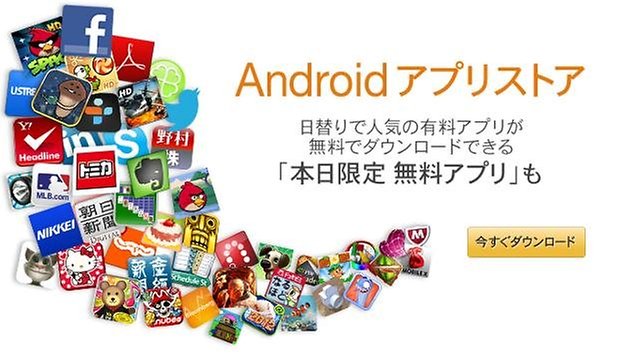 I know that most of our readers are from Europe as well as reside across the Atlantic, but perhaps if you are a Japanophile, and do your level best to save up and make your annual pilgrimage there, you might be interested to hear that the Amazon Appstore for Android has just been launched in the Land of the Rising Sun.
With the Amazon Appstore for Android launched in Japan, customers based in that part of the world will now be able to gain access to a wide selection of apps as well as games, be it on an Android-powered smartphone or a tablet that runs on the Android operating system. Some of the features include localized content and a localized mobile store, the "Free App of the Day" spot that ought to brighten up anyone's day, and the ability to purchase an app or game just once, while being able to enjoy it across multiple Android devices such as the Amazon Kindle Fire and Kindle Fire HD.
Amazon intends their Appstore to be a win-win situation for everyone - themselves, the developers, and purchasers of the apps/games, and the effort to build and create a valuable marketplace for developers can be seen via opening up access to the Amazon Web Service platform. Not only that, there are new audience engagement features such as GameCircle APIs, awareness-building programs like Free App of the Day, and In-App Purchasing and Subscriptions - not an exhaustive list, but it is a start.
If you happen to reside in Japan, have you given the Amazon Appstore for Android there a go, and how do you find it? Has your Android experience been enhanced?