Amazon entices customers to cancel Galaxy S5 order for HTC One M8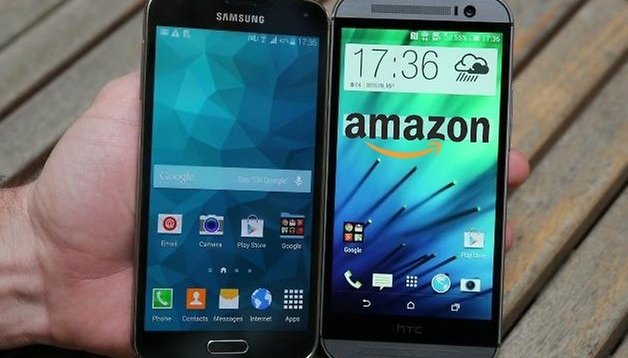 Most retailers are having a hard time trying to supple consumers with the Samsung Galaxy S5s that they've preordered and Amazon isn't exempt. One thing that is a bit different about Amazon is that it is offering an interesting incentive for people to cancel their order of the Samsung Galaxy S5 and to switch it over to the HTC One M8.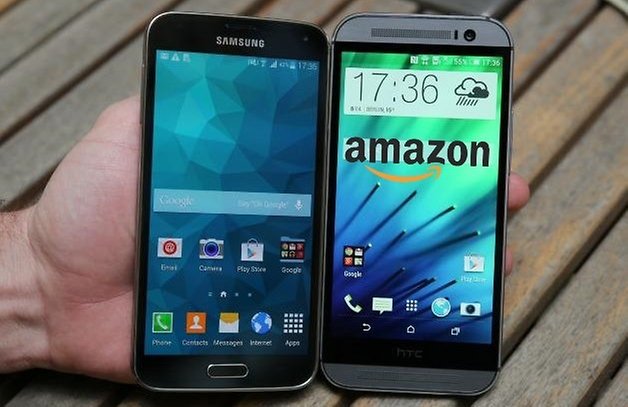 It is hard to get your hands on Samsung's latest flagship device. In fact, if you've ordered the Galaxy through anyone you've most likely received an e-mail from the supplier indicating that there might be a little bit of a delay in getting the device into your hands. So far, nothing is amiss.
However, if you ordered through Amazon, you might have received another e-mail with a bit more interesting information within: if you decide to cancel your preorder for the Samsung Galaxy S5 and choose an HTC One M8 instead, you'll get a nice little discount on the device.
The story itself seems a little wonky and we were a bit skeptical when we first heard about it. A Google+ user named Carsten Hard reported receiving the e-mail from Amazon.de that indicated the potential offer for the Samsung Galaxy S5/HTC One M8 switch. To further his claims and bolster proof, Carsten posted a screenshot of the e-mail in question. The exact wording (translated to English) is posted below:
Good day,

Amazon.de informed about your current order * delivery number removed *

Due to delivery problems of manufacturer occurs during shipment "Samsung Galaxy S5 Smartphone (12,95 cm (5.1 inches) touch display, 2.5 GHz quad-core processor, 16 MP camera, Android 4.4 OS) black" (ASIN: B00IKFB4OS) unfortunately a delay.

We regret this greatly and do everything to ensure you receive your order as quickly as possible. Once we know the exact delivery date, we will of course inform you accordingly by email.

If you do not want to wait any longer for the item, we offer the following alternative:

Cancel your order and order instead the new "HTC One (M8) Smartphone in metallic gray" (ASIN B00IKIZI10) with a discount of 100 EUR. A corresponding coupon code can be found attached below. You can also find more information about redeeming.

The following link will take you directly to the article:

http://www.amazon.de/dp/B00IKIZI10

Should you decide not to cancel the order, we offer a 20 EUR voucher, valid for all products on Amazon.de . You will receive the voucher by e-mail within 3 days after shipment of the "Samsung Galaxy S 5".

You can check your current order online via 'My Account' at the top right of our home page ( http://www.amazon.de cancel).

We apologize for the inconvenience and appreciate your understanding.

(This is an automatically sent e-mail. Please do not reply to this letter, as the e-mail address is only set up to send but not to receive e-mails.)

Regards

Customer Amazon.de
http://www.amazon.de
==============================

And here's your voucher:

Amount: EUR 100
redemption code: * code removed *
(For the order required!)
valid until: 31.05.2014
valid for the following products: B00IKIZI10
So, whether this is a planned action by Amazon and HTC or simply a case of Amazon wanting to make sure their customers at least get some kind of flagship device into their hands in a timely manner is still yet to be known. If it is the former, this could open some interesting potential scenarios for manufacturers when dealing with Amazon in the future.