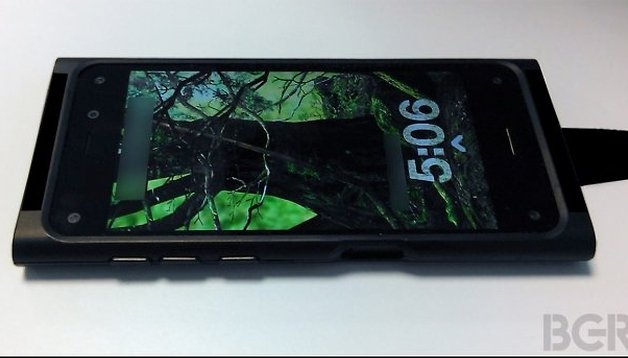 Amazon Phone leak shows 6 cameras and 3D display
There have been rumors surrounding the possibility of an Amazon phone in the making for quite some time now and it looks like we have some new hard evidence. The biggest surprises of all are the six cameras and a partial 3D display. What might seem like absurd rumors, might actually be true.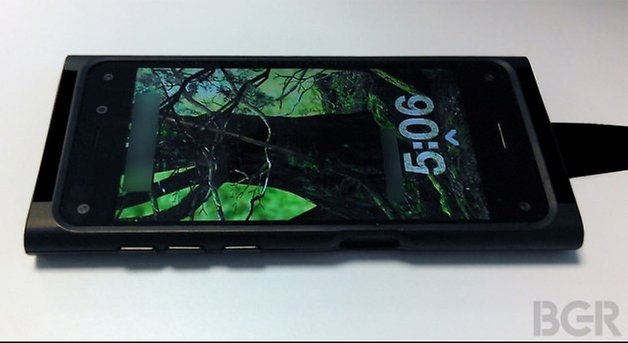 BGR was able to expose the first pictures of the supposed Amazon phone. Unfortunately the device was placed into a production case in order to not show the design, so we can't say much about how it looks for the moment. The first thing we couldn't help notice though were not one, not two….but five front-facing cameras. Four of these have led to the rumor that this device will come allegedly with some 3D effects. What this exactly means and how far the feature will go is still yet to be discovered.
In terms of tech specs, at least one of the planned versions will come with 2 GB of RAM, a Snapdragon processor, a 720p display of 4.7 inches and a 13 MP main camera. Though this doesn't say much, we are slightly taken aback by the meagre resolution considering the display was considered to be a central point in the creation of Amazon's new phone. On the software side, it will without a doubt house the Firefox OS.
Further details will probably be dropped in the near future, but right now is a perfect time to ask you the readers the following question: do you think a 3D display (which actually isn't a new feature) will be useful or rather a battery-draining gimmick?