Amazon Really Needs to Step Up Their Game to Compete with Nexus 7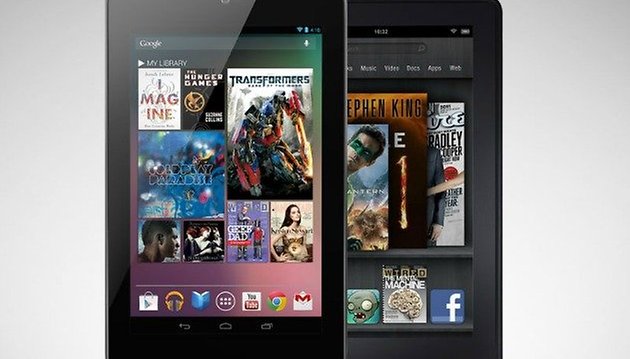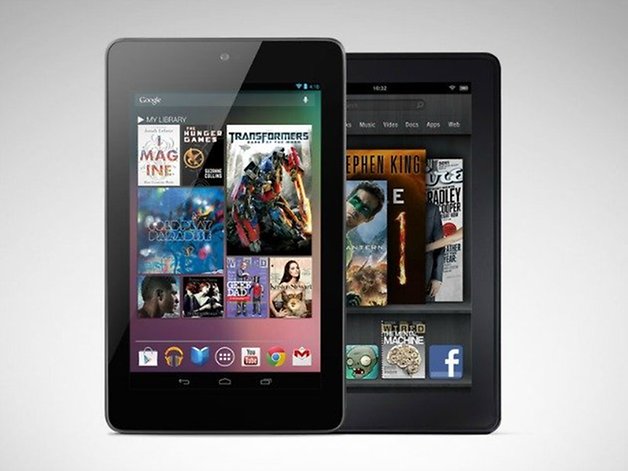 The Nexus 7 is getting a lot of really solid reviews – including outside the the Android fan bubble. CNN, ABC News and the Huffington Post have all reviewed the tablet favorably. In those circles, no one praises Android out of loyalty. And of course, the Verge and Engadget have both posted incredibly positive reviews as well. I've read through a bunch of 'em and literally every single one has been overwhelmingly positive. The Nexus 7's future looks really bright.
So where does this leave the Kindle Fire?
Probably not in a very good position. Even with an improved display, I don't think the Kindle Fire 2 will be able to compete with the Nexus 7 unless Amazon really steps up their game. Not only does the Kindle Fire lack the processing power of the Nexus 7, it also lacks a built-in camera, microphone, Bluetooth, GPS, NFC, and the functionality of Google Now. It doesn't have a real homescreen where you can install widgets – and it locks its users into a closed ecosystem, not allowing them to download apps from sources outside Amazon. It has half the RAM of the Nexus 7 and is heavier to boot. More than a new screen, the Kindle Fire is going to need a complete re-design.
Can Amazon compete? The company was losing money with every Kindle Fire shipped last year, and they may lose even more if they try to bring in the features of the Nexus 7 while keeping the price just as low as ever. But they're going to need to do just that. I bet Jeff Bezos is scrambling right now to secure the technology that will keep the Kindle Fire competitive. The Kindle Fire isn't even available for sale outside the U.S., whereas the Nexus 7 is also available for purchase in Australia, the U.K. and New Zealand.
In the tech world, empires fall quickly. Even a few months ago, it seemed that no one would be able to beat the Kindle Fire's price point. But the Nexus 7 did just that. Because of it's success, it is the budget tablet to beat – and you better believe Amazon will try to do just that. Certainly, the fact that Amazon can advertise its tablets straight from the homescreen of the largest online shopping website will continue to help them in the future. They've also got a much wider selection of books and magazines from which to choose. I don't think Google will be able to compete on these points in the immediate future. But other than that, I don't see how they'll be able to compete. Agree? Disagree? Let us know below!
Top photo: Techno Buffalo