 Android In The Classroom–Samsung's Learning Hub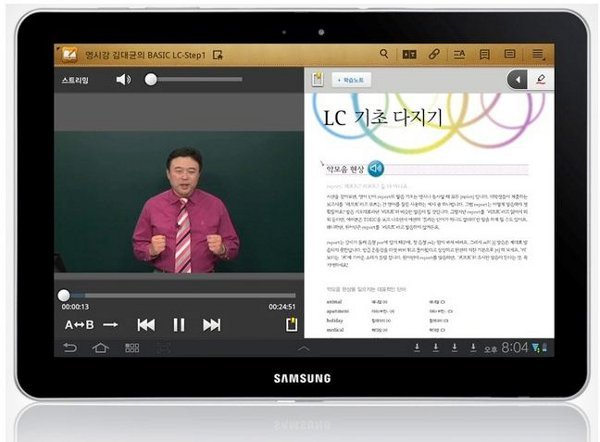 If you've been reading AndroidPIT for awhile, you might have picked up on my obsession that Android devices can do more then just be a fun distraction. From saving the environment to helping us kill time and learn something while we do it, Android devices can do so much! So imagine when I ran across this hands on video of Samsung's new Learning Hub– an interactive learning experience incorporating the information from literally thousands of text books on your Samsung-brand tablet. Samsung, you may have just convinced me to by a tab.
::Disclaimer:: For years I was a macy. I loved my power PC. I loved my Macbook Pro and, yes, I even loved my iPhone and iPod touch. The one thing I missed from my switch to Android was iTunes University, Apple's service which gives you access to the course materials from hundreds of American universities. (I know, I'm a geek I admit it)
But now, it looks like the Android community is getting access to a service that might just trump its iTunes counterpart.
The Learning Hub is a new feature debuting on the Samsung Galaxy Tab 10.1 and 8.9 LTE, which gives users access to over 6,000 textbooks and video learning material from 30 publishers. While not all all material will be free (bad) you will be able to view print and multimedia content simultaneously and even make notes directly on the text (good)
And now to the hands-on video, courtesy of Phone Arena:
Samsung, on behalf of Geeks the world-over ::Golf clap::