An Interview with App Developer Chris Pruett from Robot Invader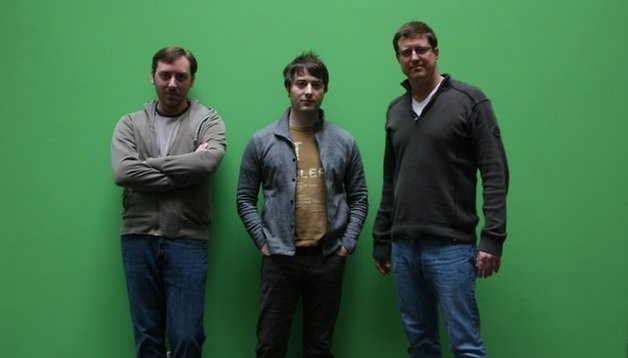 In the first of our developer interview series, we had the chance to chat with Chris Pruett who created the Android app Wind-up Knight together with his colleague Case Richardson in the indie developer team Robot Invader, which is located in Silicon Valley, California. Since the launch of this game, the group has also be joined by 2 new members. We asked Chris a few questions about his personal app developing experience, his past and present successes with Android apps and as well as some helpful tips for beginner developers out there.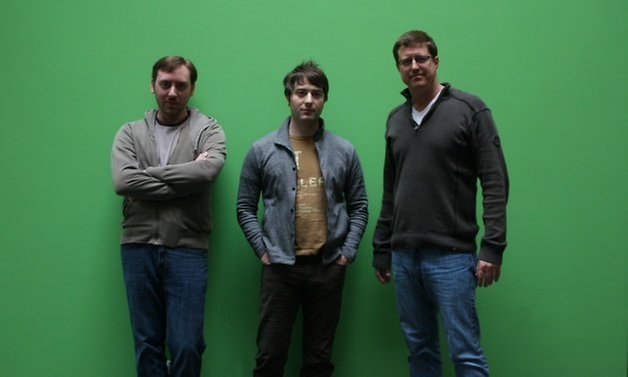 How did you guys start your developer-careers? Which games for which platforms were your first?
We are veteran game developers and have been writing game software for years, on all kinds of platforms. The first game I ever shipped ran on a 25mHz System 7 Mac. As professionals, Casey and I both got into the industry by working on GBA games back in 2001. Since then we've worked on pretty much every modern console. Now our focus is Android and iOS.
My first professional title was Power Rangers Time Force for GBA, though the game was mostly complete when I joined the team. I also worked on Crash Bandicoot and Crash Bandicoot 2: N-Tranced for GBA, X-Men Legends for PSP, Spider-Man 3 for PSP, PS2, and Wii, and a bunch of others.
Are you are the only developer for the game "Wind-up Knight"? Or is there a bigger development team behind the scenes?
Yes, we (Robot Invader) are the developers of Wind-up Knight. We are a (very) small independent game studio (there are four of us, though when we made Wind-up Knight, we were only three).
I am an engineer by trade, and Casey's background is in animation, but at Robot Invader we wear a bunch of different hats. Wind-up Knight was developed in five months, and was designed and directed by Casey. Mike Witt, our amazing art director, handled the visuals, and I wrote the code and much of the script.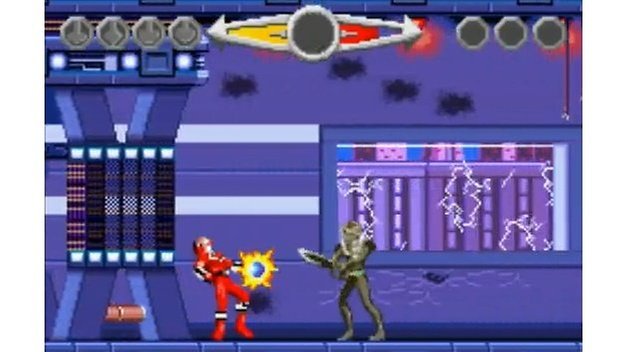 When did you make the switch to Android apps and why?
From 2008 until 2011, I worked on the Android team at Google. My role was developer outreach: I was responsible for finding game developers who wanted to make Android games and helping them do it. While working at that job, I developed my own Android game, a simple side-scroller called Replica Island, which I released for free, including the source. Despite being a simple game, Replica Island quickly achieved several million players, which is more than any of the commercial console games that I worked on ever managed to attract. In 2011, I left Google to make games for Android and other mobile platforms full time.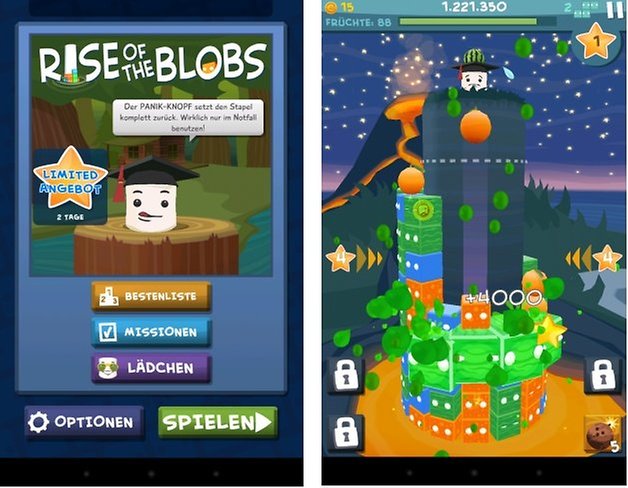 Your app "Wind-up Knight" is doing really well on the Google Play Store. Were there any problems when developing the app?
We worked really hard to develop Wind-up Knight, but for the most part it turned out very well without too many sleepless nights. After the launch, we had a number of problems with Samsung devices (the Galaxy S could not download our app, as it was larger than 30 MB, and the S2 has a graphics driver bug that caused it to run very slowly). Those issues were eventually fixed, but right after launch, dealing with Samsung devices was a pretty major headache. Android is also more work to support because user support requests come directly to us (whereas on other platforms the platform holder usually handles common complaints). This can put a big dent in the productivity of a company of our size. But generally speaking, Android has been very good for us: our launches have gone well and it's profitable.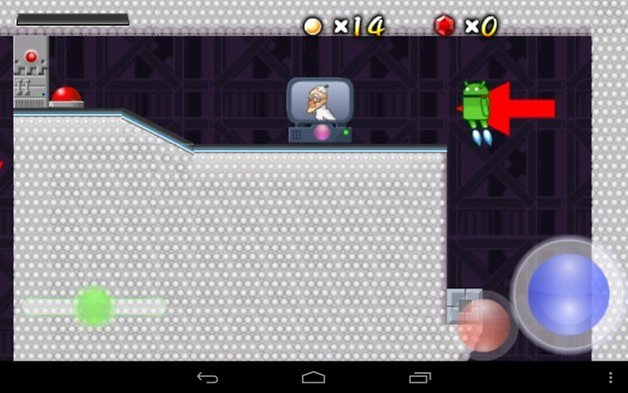 Are you planning some more apps running on Android devices for the future?
In January of this year we released our second game, Rise of the Blobs, on both Android and iOS. It's very fun, you should try it! Right now, we're working on a new game, which will most definitely arrive on Android when it's ready. I can't tell you too much yet, but I'll attach a few teaser images that we've released lately. We're also about to release Wind-up Knight for OUYA. It's really awesome on a TV with a controller!
Did you have special support for developing and selling your apps?
We do 100% of development and support in-house.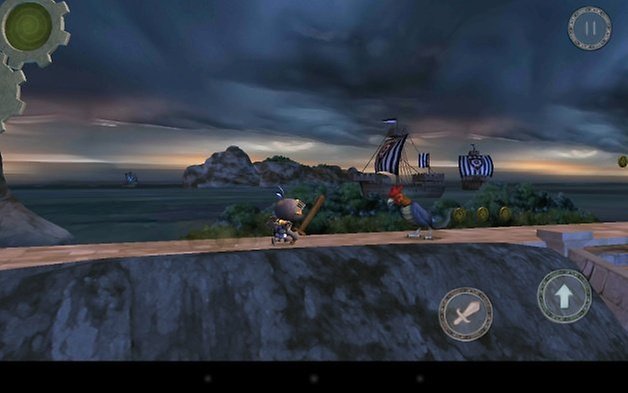 Which hard- and software do you use for developing Android apps?
We use Unity for development. I have an array of devices that I test on, mostly Google Nexus devices (Nexus One, Nexus S, Nexus 7, Xoom, Nexus 4, etc). These cover pretty much the entire spectrum of device types as well as a number of different system and device profiles. We also use some Tegra hardware from Nvidia to do our performance tuning.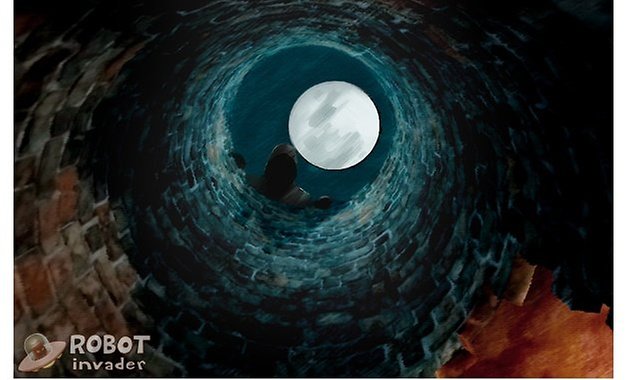 Do you have some hints for other developers?
Success on Android is about making a good game that takes Android seriously. Lots of developers get burned because they do a quick port of their iOS game and it doesn't do well, or has problems on certain devices. If you plan to support Android from day one, and pay attention to the norms of that platform, your experience will be greatly improved. (Check out our Developers Forum)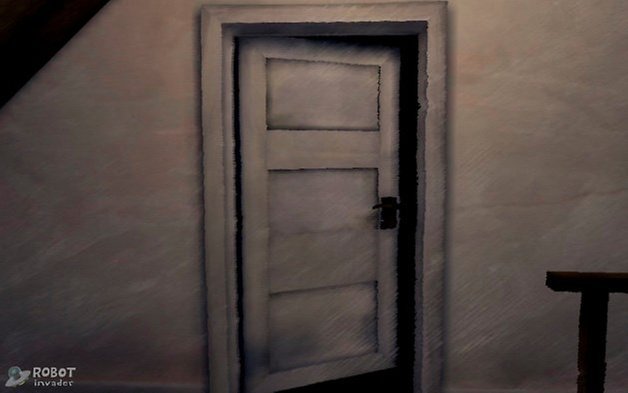 Which smartphone or tablets are you using in private? Do you have any favorite apps?
I use a Nexus 4 as my main phone. My favorite device is, by far, the Nexus 7. As for games you should not miss, I highly recommend Triple Town, The Room, Superbrothers Sword & Sworcery, and Backflip Madness.
So there you have it! That was a look into the world of developer Chris Pruett and his accomplishments so far as well as some great information about Robot Invader and the awesome apps they've developed. The new app looks exciting and we can't wait until it launches.
Have you played any of the games developed by Robot Invader? What did you think?