And the #1 Bestselling Smartphone on Verizon Is...The Droid RAZR Maxx?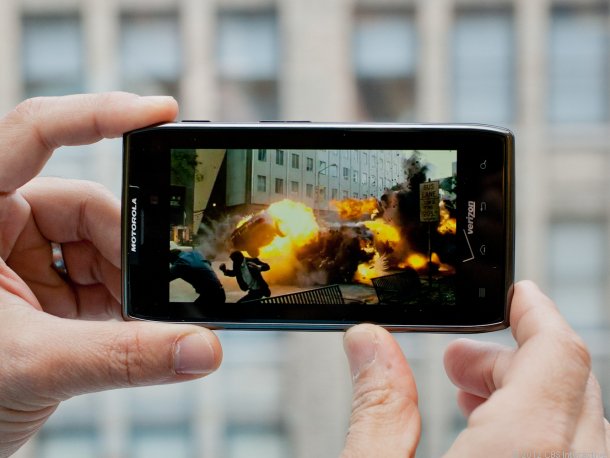 If you needed proof that the Android is beating Apple where it counts, look no further than the sales figures at Verizon. On America's largest network provider, the most popular phone is the Motorola Droid RAZR Maxx. According to Barron's, Verizon is the only U.S. network with an Android outselling the iPhone 4S. What's going on here?
While I initially thought this startling development signalled that consumers are beginning to care more about the battery life of their phones, I think the RAZR Maxx's success has a lot more to do with its LTE capabilities. The iPhone 4S doesn't feature radios compatible with the carrier's LTE bands, leaving the phone left behind in the speed department.
That said, I'm sure battery life has also played a part in this significant coup. As the longest-lasting Android ever, the Droid RAZR Maxx changes everything. Its massively efficient battery (which still fits into a slim profile) lasts an incredible 16.5 hours when playing games or watching movies and can power a 21 hour conference call. The standby time on this phone is an incredible 380 hours (over two weeks).
I think the Maxx's success signals that folks want a lot more from their smartphone batteries these days. I wonder when Samsung and HTC will wake up to this fact and create their own longer-lasting Androids. In the battle of the batteries, the winners are all of us.