Android 4.1.2 Jelly Bean Coming to Xperia Series: Will Yours Get It? It's update time! For the owners of certain smartphones from the Xperia series, you could be getting Android 4.1.2 very soon. On April 19th, Sony briefly tweeted some juicy details supposedly in response to user's complaints about the lack of an update. No exact dates were mentioned, yet they do say there will be more news next week. Not only that, it should be in its very final stages, which hopefully means very soon. At least we know which headsets will be getting the newer version.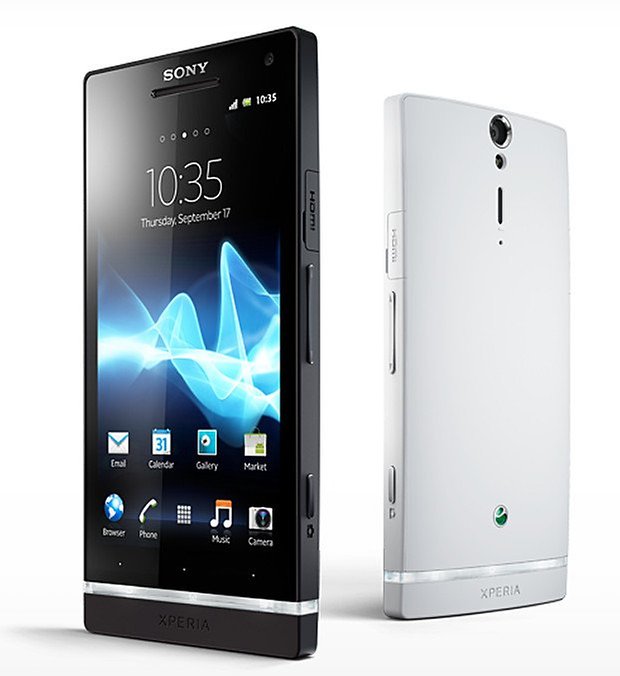 They clearly say that the Xperia P and Xperia go will be the lucky devices, then they mention Xperia S, SL, Acro S and Ion in parentheses. Perhaps these will follow once the first two devices get Jelly Bean. Though the details are limited, what we know means a lot and now the happy owners can start getting excited. The update will definitely make everything run smoother, not to mention incorporate lots of the intuitive functions that Jelly Bean brings to the table.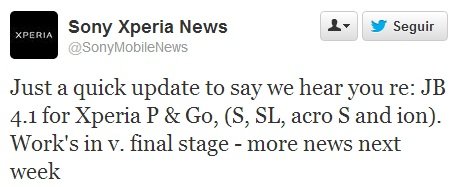 With Google's I/O Conference looming, where Android 5.0 Key Lime Pie will hopefully be presented, many manufacturers are needing to step up to the plate and the japanese corporation isn't the only one. That being said, Jelly Bean is now running on 25% of all Androids, so it was just a matter of time before Sony made the decisive move.
We'll be keeping our eyes peeled for any new information from Sony, so stay tuned.