Android 4.2.2 for the Sony Xperia Z: Locked and loaded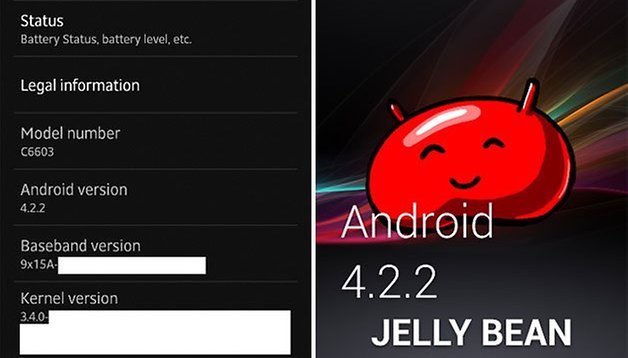 The first major update for the Sony Xperia Z is almost ready to be rolled out. At least it looks that way in the screenshots that have been found circulating around the Internet. In them, they show Android 4.2.2 running on Sony's Xperia device, including some nifty extras.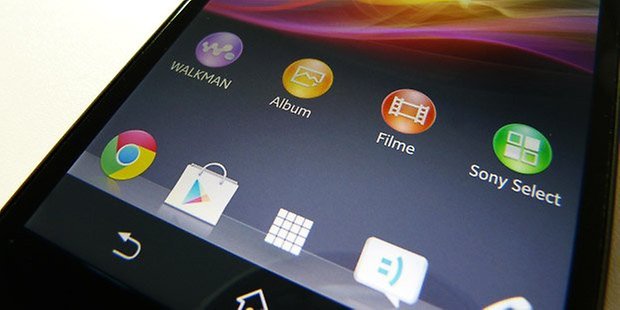 Posted by user Doomlord, a developer guru, from the XDA Developers forum (what don't these guys release?) the screenshots definitely look authentic. As for what we have in store for the update, he has the following to say about it: "[the] update is very smooth and features a slightly re-designed home launcher."
Well, enough chit-chatter, let's have a look at the screenshots!
Version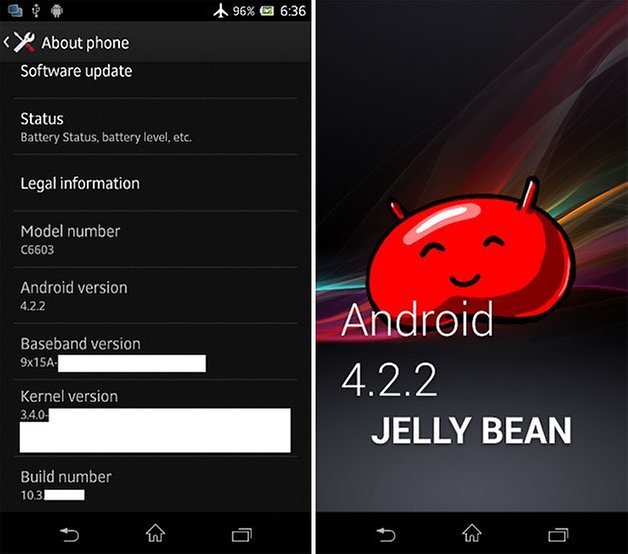 The update shows the software as being Android version 4.2.2 (right now, it's at Android 4.1.2 for the Xperia Z) and the build number is 10.3.x (currently at 10.1.x).
Lock screen: Widgets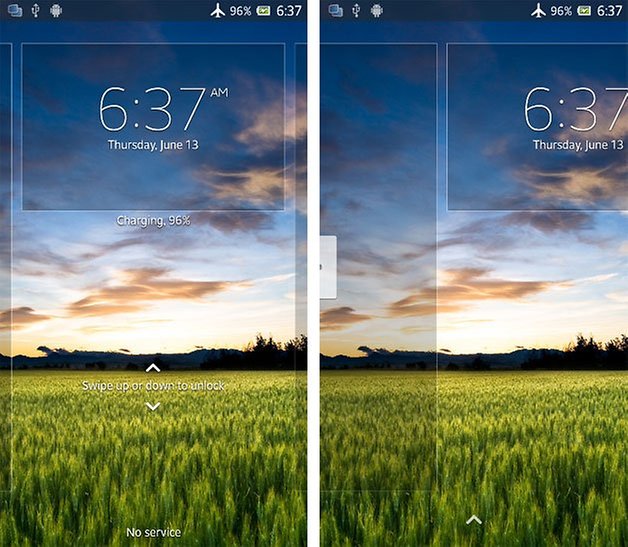 With the update, you can add widgets to your lock screen. Because this was an update in Android 4.2, this is really only a new thing for Xperia users.
Lock screen: Widget and PIN entry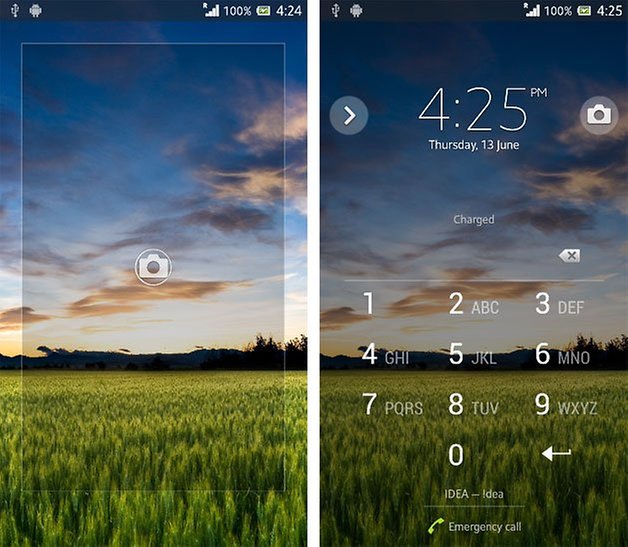 As you can also see from the above screenshot, the design of the PIN entry has been redesigned by Sony.
Home screen: Transparent Dock and Status Bar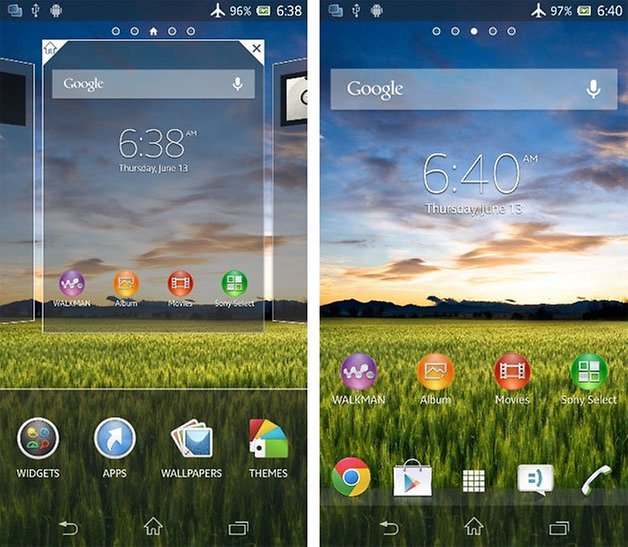 The dock and status bars are now transparent and the background can be seen through them. Currently on the Xperia, both of them are black.
Daydream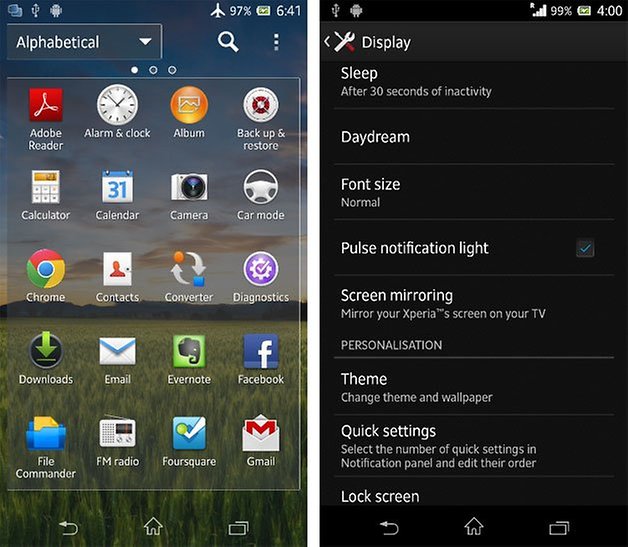 Also part of the update to Android 4.2, Daydream has been introduced. Whenever your smartphone has nothing to do, or is place within a dock, Daydream automatically started.
When Daydream is running, you will see some useful information running across the screen that you yourself can determine: photos, news updates, and more. Furthermore, you can also get some Daydream apps in the Play Store.
Quick Settings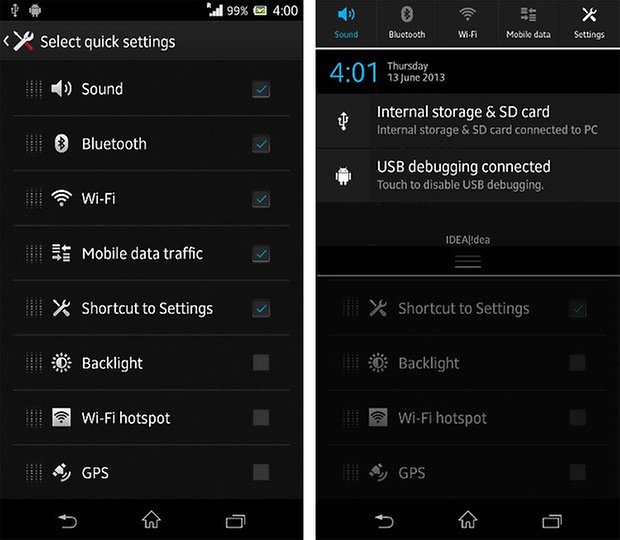 A great new feature in the update is the addition of customizable Quick Settings that you can pull down from the status bar. Best of all, you can now specify which shortcuts you want displayed and have easy access to in your Quick Settings.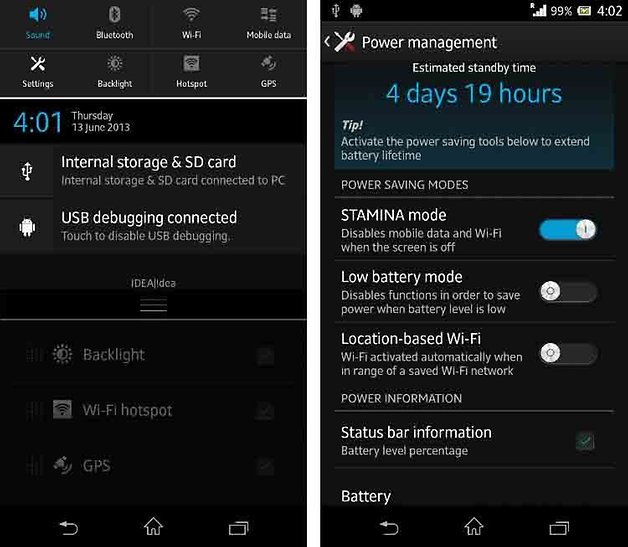 Sound, Bluetooth, WLAN, GPS, and screen brightness are among the options that you can choose from.
PS3 Controller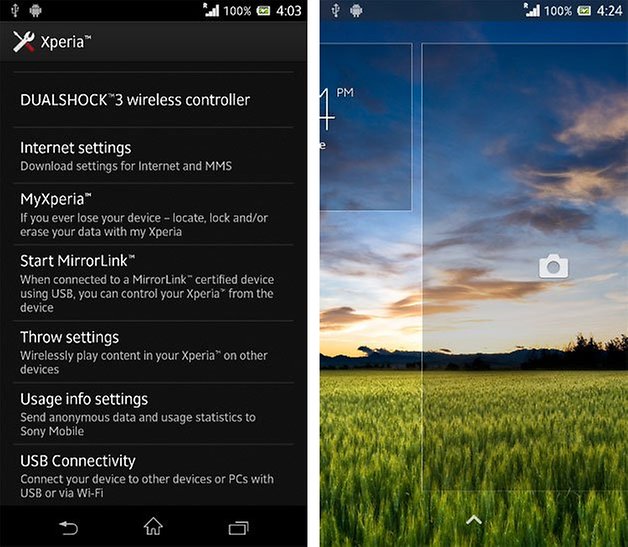 Now you can natively use your Xperia Z as a controller for the PlayStation 3. Beforehand you had to use a third party application in order to make this work.
Small Apps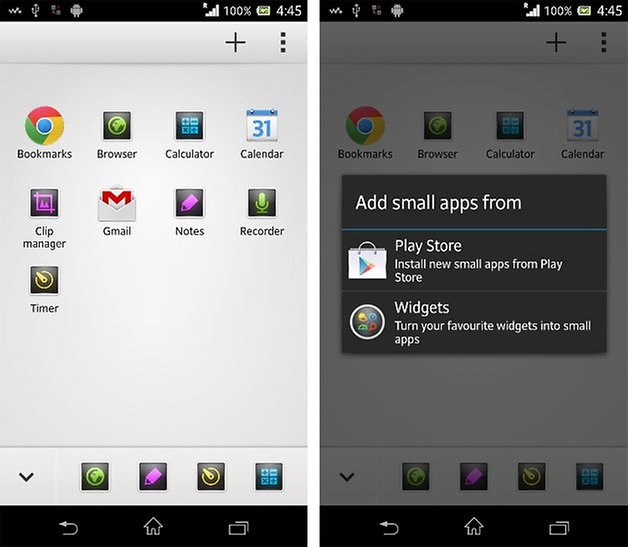 The selection for the Small Apps has been expanded significantly by Sony. These are small applications that lie in the foreground on your screen and that are always available. Another feature that has been added is that you can convert any app widget to a small app.
So, there you go Sony Xperia Z users, you can look forward to the update to 4.2.2! As for when this is expected to roll out OTA, that's still to be determined, but keep your ears and eyes peeled!
All Screenshots: © XDA Developers / DooMLoRD