Installing Android 4.2.2: What's new so far!
Authored by:
Nico Heister Google has started to distribute updates about Android 4.2.2 in the US and in the meantime, some of the first zip files for manual installation are emerging. I installed the newest version of Android on my Nexus 10 and documented the changes.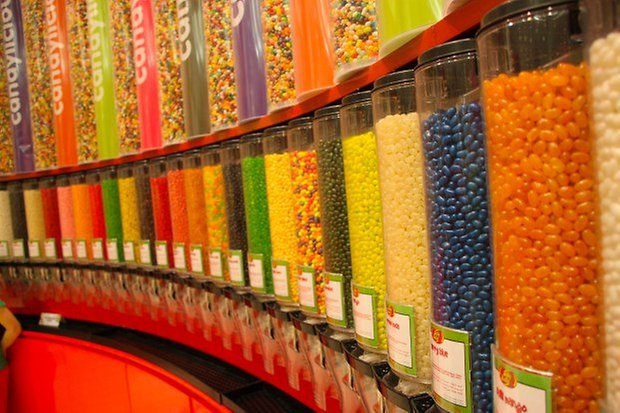 Even though the Android 4.2.2 update only deals with a small jump between versions, Google has nevertheless re-examined a few system changes. These are the improvements that are so far known to the public (via Headlines and Android Central).
The Whitelist for USB Debugging
USB debugging is activated in the developer's options and upon connecting Android 4.2.2 to your computer, it asks you if you want to allow USB debugging for the PC at hand. This should present another security measure. If your smartphone is stolen and the thief connects to a PC, he can't copy any data from your device without further details by means of ADB (Android Debug Bridge), provided you've set up a block in the form of either a password or a pattern.
This, however, did not work on my Nexus 10 (which has no root or unlocked bootloader).The USB debugging was always instantaneously activated.
New Notification Details for App Downloads
When you download an app from the Play Store, you immediatly observe a percentage in the notification bar as well as the remaining loading time, until your download is complete. Before Android 4.2.2, you could merely see a blue progress bar withouth any further information.

Enhanced Quick Settings
Quick Settings established by Android 4.2 were also granted a small modification: when pressing on WLAN, Airplane mode or Bluetooth for a few longer seconds, you can directly activate or deactivate the respective function.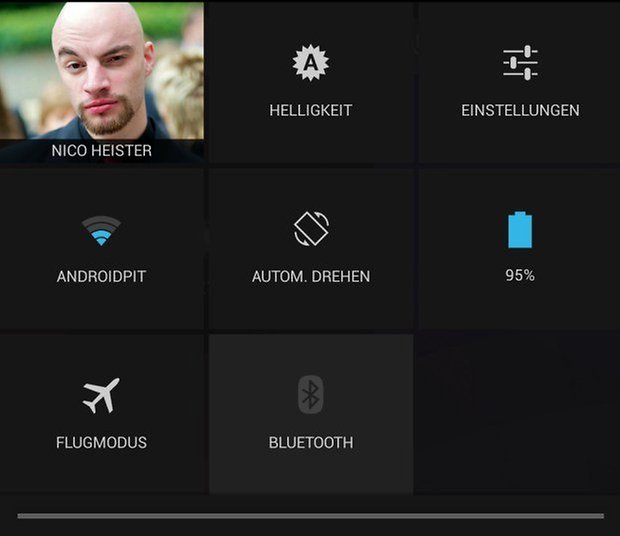 New System Sounds
Of course I can't test this on my Nexus 10, but when you wirelessly load your Nexus 4 by means of Qi-Standard, you now hear a sound that informs you that your smartphone is fully charged. The sound notifying you of a low battery is also new; Google switched the old one out for something much friendlier.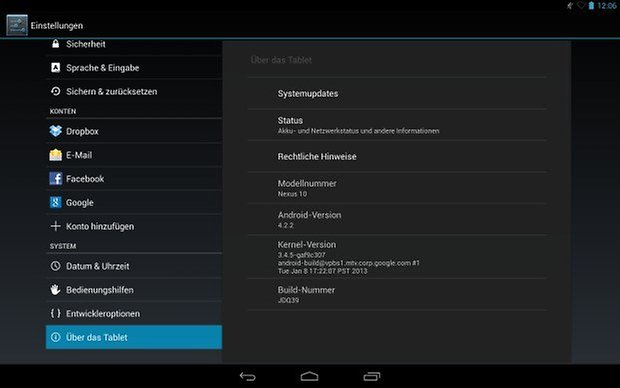 So far, these are all the known changes, or to be precise, modifications. If I find anymore, I will of course update this article. When you want to test Android 4.2.2 yourself, you can download and install the respective OTA zipfiles here. This will work with the ''adb sideload'' command. However, it shouldn't be much longer before Google also distribules the updates here in Germany (Links via Smart Droid).
(Images: Torsten Bogdenand/pixelio.de, nh/AndroidPIT)