Android 4.2.2 Update Tested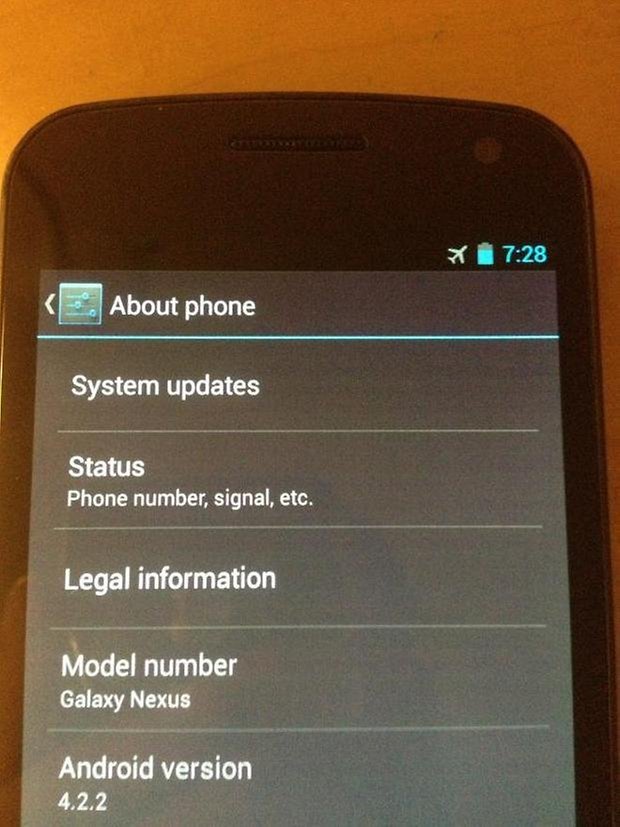 Google has taken a delicious route when it comes to naming different versions of their mobile operating system, and the latest would be Android 4.2.2 Jelly Bean, which many believe will be the last major update before Android 5.0 Key Lime Pie is released. Well, it was just last week that Google employees were said to have been testing out a Jelly Bean update in secret, where this update held mostly bug fixes without making any notable changes to the user interface or experience.
It was widely reported that Google employees tinkered around with Android 4.2.2 Jelly Bean with a plethora of Nexus devices, where among them will include the Nexus 4, Nexus 7 and the Nexus 10, in addition to the Samsung Galaxy Nexus. In the initial test, they have all been using their mobile devices in a normal manner, where some actions include the trying out of popular apps, and I suppose it is a good thing that no one has managed to discover any major bugs throughout the testing period.
As depicted in the image above, the Samsung Galaxy Nexus is powered by Android 4.2.2 Jelly Bean, through and through. It has been reliably reported that the update is minuscule at best, where minimal changes have been made for both security and bugs.
It was also said that there is a small number of Nexus 4 devices which were manufactured in Brazil that came with Android 4.2.2 right out of the box, and it was interesting to note that a Malaysian website did report how multiple devices ran on Android 4.2.2, although the post was removed shortly after it was published.
We still have no idea on the kind of key features that Android 4.2.2 will bring, but it seems that one major fix would include the Bluetooth streaming issue on the Nexus 7 that will no longer cause the device to "stutter", which is a good thing. Do keep a keen eye out for Android 4.2.2 this month or the next - we know we will.