Android 4.2 Bugs: Random Rebooting, Poor Battery Life and Lots More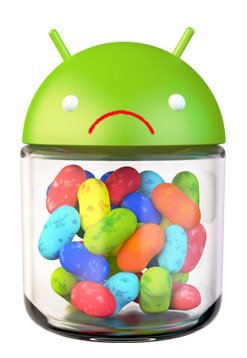 Hooray for Android 4.2! Boo for Android 4.2's bugs! Those are the conflcting feelings I'm having now that I've installed Android 4.2 on my Nexus 7. This could just be the buggiest launch I've encountered since Gingerbread – and that's really saying something. Here's a rundown of all the bugs I've encounted so far,.
Calendar and Bluetooth Streaming Audio Issues
Yesterday, I realized something quite odd: there was no month of December in my Android 4.2 contacts app. Google is aware of the bug and is fixing it, but one has to wonder how such a thing could have previously gone unnoticed. Take a look at this screenshot for proof (don't mind the German):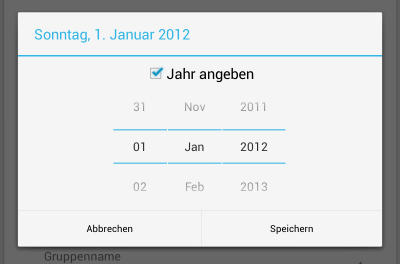 Another issue that'll probably be more difficult for Google to resolve is the spotty Bluetooth support. Audio support is choppy at best, and sometimes doesn't work at all. Hopefully Google will fix this one quickly, as it's a huge pain in the butt.
Stability / Rebooting Issues
Even more serious than the Bluetooth and calendar bugs are the stability issues with this update. Apparantly, some Nexus 7 devices randomly reboot – even when they're idling and their display is off. So far, every device except the Nexus 4 seems to be affected. The reboots appear when opening Chrome, reading Play magazines and even when you're doing nothing at all.
But reboots aren't the only issue: performing certain tasks has become an excrutiatingly slow experience. Opening Google Now is slower, as is opening Google Play and Google Play Music. Factory resets have helped some – but not all – users.
Other users say their displays are turning on after no interaction and that the clock's time is off. This is bad.
Poor battery life
This has been the most irksome issue in my day-to-day use. Using Google Play Services depletes battery life faster than ever before. Standby time, as well, has significantly diminished on my Nexus 7. It also seems as if it takes longer for my tablet to charge. So far, it seems this is an issue that is exclusive to the Nexus 7 – the system isn't recognizing the voltage, and is thus charging the device as if it were connected via USB to a computer rather than at the standard 2A it charges when connected to a wall outlet.
We're hoping Google fixes these bugs soon! Have YOU installed Android 4.2 on your device? How has it affected your device's performance?