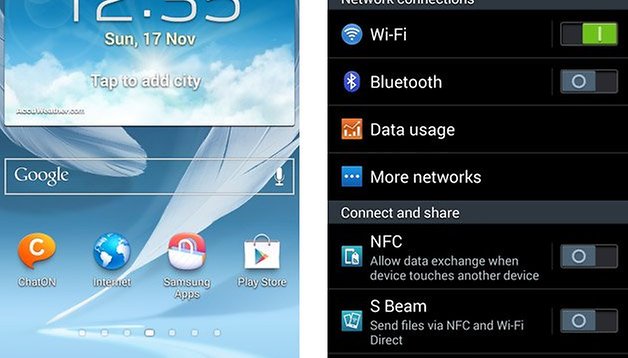 Android 4.3 officially begins rolling out for Galaxy Note 2
Yesterday it was a leak of the latest firmware that you could install yourself with our colleague Kris giving you a step-by-step process on how to get it onto your device, today it's the official release. Great news everybody! The Android 4.3 update is officially being rolled out by Samsung to the Galaxy Note 2. I guess patience is indeed sometimes a virtue.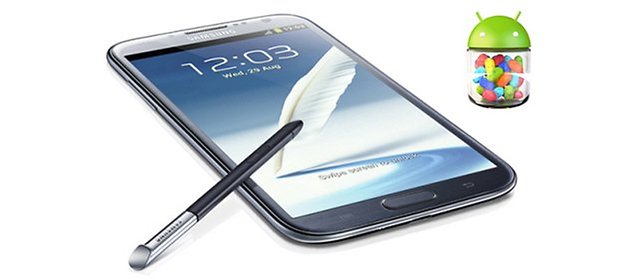 The Samsung Galaxy Note 2 has the update in the process of being rolled out and jumps from Android 4.1.2 straight to Android 4.3 Jellybean. As with most updates, this is being rolled out in phases via Samsung. If you're using a carrier branded, however, you may be waiting for a bit for it to hit your device while the carriers play around with it a bit doing whatever it is they do before pushing it out.
To update your Galaxy Note 2 to Android 4.3, you can connect your device to your PC and use the Samsung KIES software to install it or use the built-in OTA service by heading to Settings > More > About Device > Software Update > Update.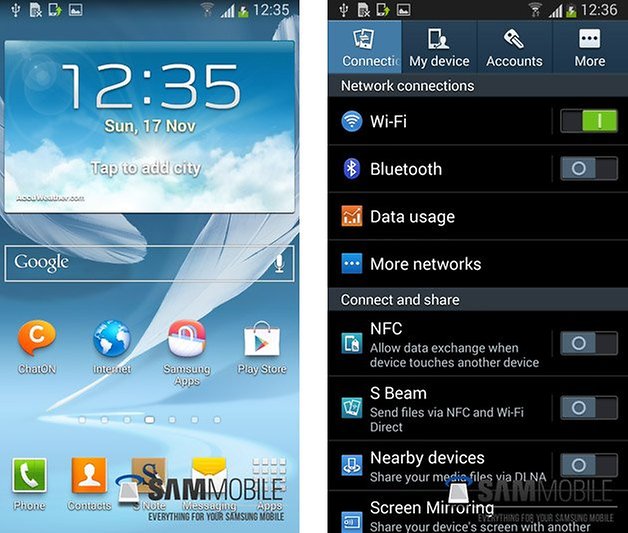 Within the update, as previously stated, we find a giant UI change that brings the Note 2 more in line with the design choices for the Galaxy S4 and Note 3. It also brings along with it support for the Galaxy Gear smartwatch, Samsung KNOX security software, and Samsung Wallet. While Samsung hasn't officially revealed any changelog, the good folks over at SamMobile have done some testing and have found the following changes and improvements:
GALAXY GEAR Support
TRIM Support (Makes the device much faster)
Samsung KNOX
Samsung Wallet (Pre-loaded)
Better RAM management
Core UI elements updated to the ones on the Galaxy S4 (Galaxy S4′s theme all over)
New Samsung Keyboard
GPU drivers have been updated (Higher GPU benchmark scores)
New Lockscreen: Multiple Widgets, improved ripple effect than Android 4.1.2, ability to change clock size and set a personal message
New screen modes (From S4): Adapt Display and Professional Photo
Daydream
Driving mode
Actionable notifications
Move-to-SD-card feature
New Camera mode : Sound and Shot
New Additions in Notification Centre
Completely revamped Settings UI (Tabbed interface – Exactly like the Galaxy S4)
Implementation of Voice controls (Let's you control various parts of the phone using voice commands – Galaxy S4 feature)
New Samsung Apps: Calculator, Clock, Contacts, Gallery, Music
Full screen Samsung apps
New S-Voice (from Galaxy S4)
If you're among the group of people who, for whatever reason, cannot update via OTA or KIES software (either due to a custom ROM or your country not officially receiving the update), you can head over to SamMobile's firmware section and download the Android 4.3 update directly. Using the instructions provided by Kris yesterday, you should be able to get this update kicked directly to your device with no problems.
Have you found any more interesting features with the Android 4.3 update for the Galaxy Note 2? If so, share them below in the comments!