Android 4.3 spotted on a Nexus 4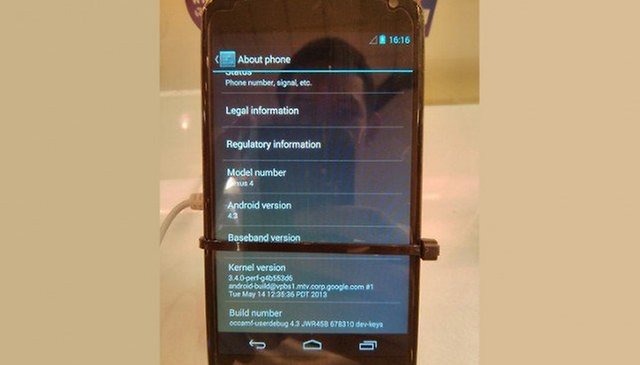 It seems that if you know what you're looking for, more often than not you'll find it. A visitor to the Thailand Mobile Expo seems to have uncovered something new: A Nexus 4 on a demonstration panel that was running Android 4.3.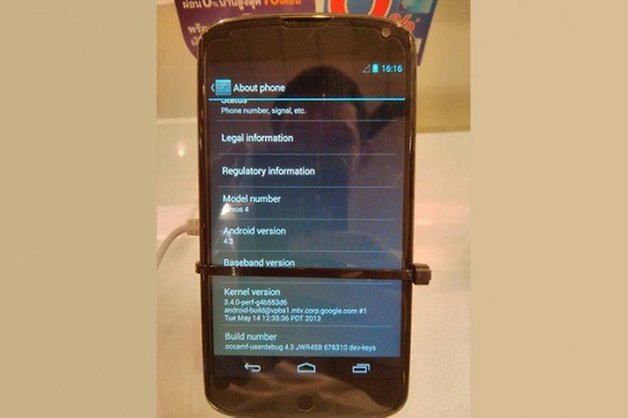 Well, it seems that the long rumoured update to Jelly Bean is at least live in some areas after it's lack of an update during Google's I/O presentation. While we were hoping this was going to be one of the big ticket items to drop at the I/O last week, Google concentrated more on developer tools and updates to current services. Interestingly enough, I wonder who it was that made the call to release a device running the newly updated OS before any official announcement was made in regards to it?
As shown in pictures and video below, it seems that the build number for the OS is JWR45B and is only 10 days old. Plus, they've keep the thumb-activied on-screen menu for the camera interface. Other than that, not much else is known about the update.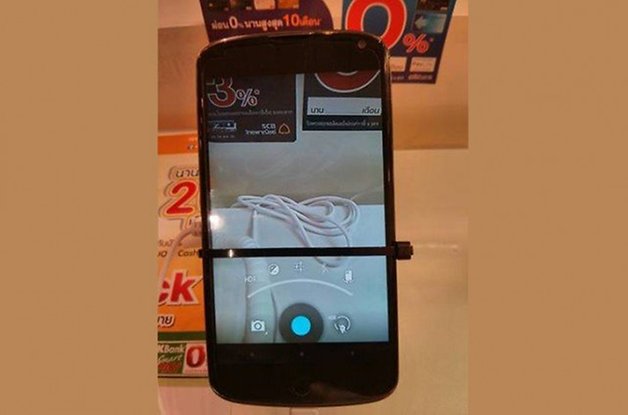 And while we're still waiting for an official announcement from Google that's expected to drop on June 10th on whether the updated Android OS is official, you can check out the video below to see how the camera interface has been tweaked slightly.