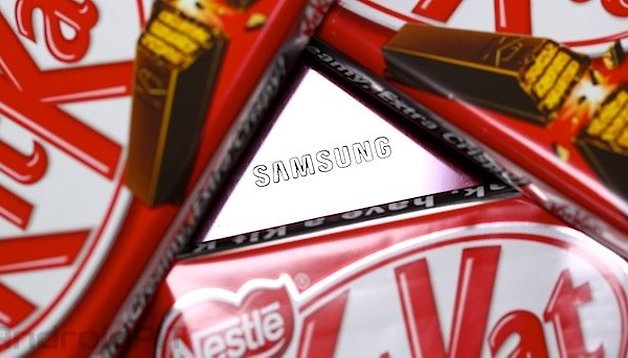 Android 4.4.3 & 4.4.2 KitKat for Galaxy S5, Galaxy S4, Galaxy S3 and more
Leak alert! Update alert! More information has emerged about the illustrious Android 4.4.3 and 4.4.2 updates: relevantly recent Samsung smartphones, such as the Galaxy S5 and the Galaxy S4, look like they are now in line for these KitKat updates, the latter now being tested for these devices. However, not just the latest of Samsung flagships are in for the update treat.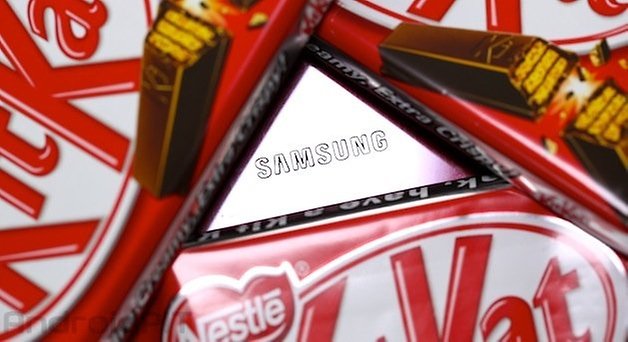 According to a leaked Samsung update status report obtained by Sammobile, the Galaxy S4, and the Galaxy S5 are being texted for Android 4.4.3. This includes the Snapdragon and the Exynos versions of the Galaxy S5. As for the S4, it is the LTE-A model that will expect the update (KTU 70).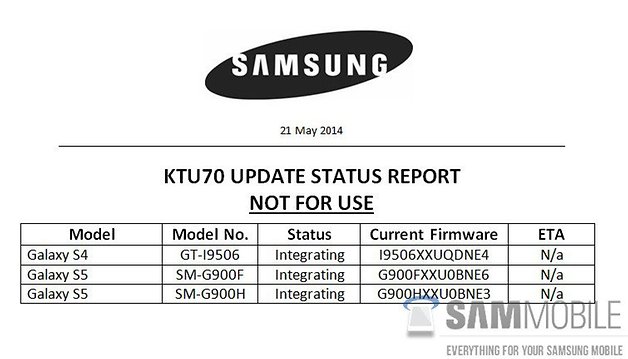 Good news comes in pairs: a second document reveals information about the KOT49H update, meaning Andorid 4.4.2. This update is already is one of the final stages of the update process, namely phase 5, and looks to start rolling out in May and in June 2014 to a long list of Samsung smartphones, including the Galaxy S3 (GT-I9300) (no date confirmed) and Galaxy S3 LTE (GT-I9190) for which the update status is complete, meaning it could roll out any day now. The Galaxy Note 3 Neo and the Note 2 LTE should also see the update this month.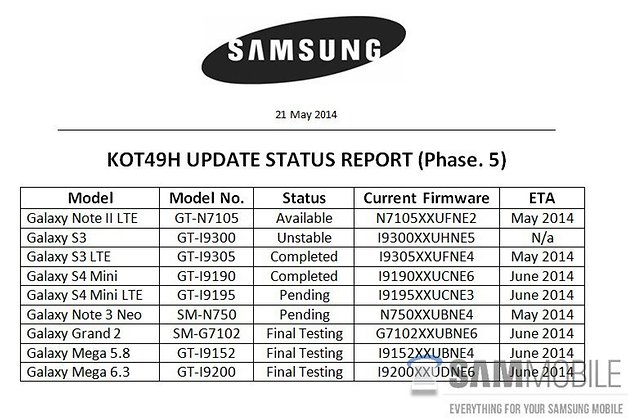 In addition, Galaxy S4 Mini and S4 Mini LTE, Grand 2 and Galaxy Mega 5.8 and Mega 6.8 will also be getting the update in June.
Let us know if you have received the Android 4.4.2 or Android 4.4.3 update and tell us about the changes you notice, good or bad.