Android 4.4.3 update: which devices will get it?
The update to Android 4.4.3 has been a tricky little beast: first leaked by Sprint for the Nexus 5 the update never really saw the light of day. Nevertheless, the rumors continue to circulate about when it will appear, who will get it and what it includes. We've written previously about the various bug fixes that Android 4.4.3 will address, but today we wanted to share the latest on which manufacturers have plans for the update.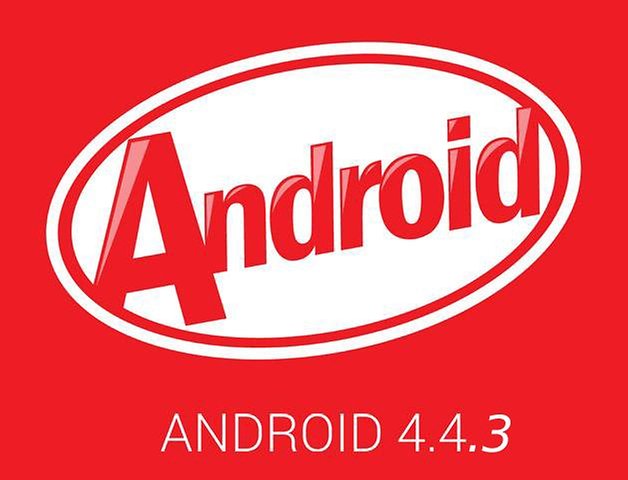 All sources agree on a May release for Nexus devices, June for Google Play editions and in the following months for everyone else, according to both manufacturer and carrier information. However, nothing is officially confirmed in this summary, it is all based on analysis of leaks and rumors. Also, when we have too many doubts about certain devices, we'd prefer not to announce anything, but rest assured, there are more out there in the pipelines.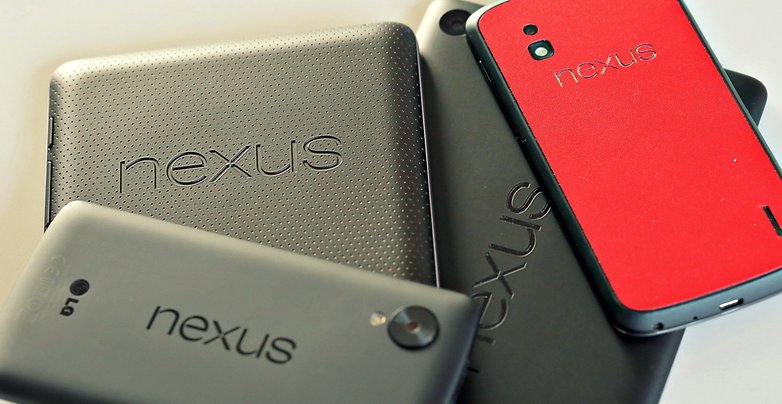 Nexus and Google Play edition devices
It's a safe bet that the Nexus 5 and Nexus 7 will the first devices to get the Android 4.4.3 update in the coming weeks. According to "reliable" sources around the net, the update will also cover the Nexus 4 and Nexus 10 but also the various Google Play editions in June (including HTC One, Galaxy S4 and Moto G).
Nexus 4
Nexus 5
Nexus 7
Nexus 10
All Google Play edition devices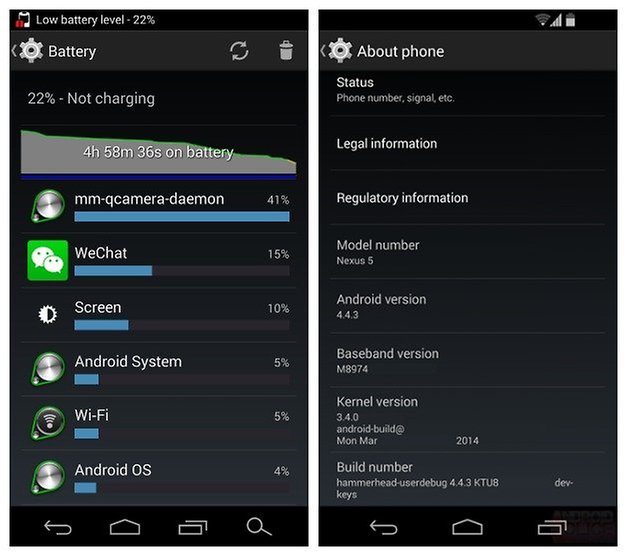 Samsung
The Galaxy S5 will receive Android 4.4.3, for sure, but don't hold your breath for it to be speedy. It is also almost certain that the Galaxy S4 will receive the update, probably a little later, probably in the fall. It stands to reason that an update is in the pipes for the Galaxy Note 3 as well but the Galaxy Note 2 and Galaxy S3 will not qualify for the update.
Regarding tablets, it is difficult to decide on the Galaxy Tab 3 series, because Samsung are not as responsive to updates for mid-range devices as flagships. It is possible that the Tab 3 will not get the update and instead the Android 4.4.3 debut will be on the upcoming Galaxy Tab 4. The Galaxy Tab Pro 12.2, Tab Pro 10.1 and Tab Pro 8.4 should, however, benefit from the upgrade, considering they are already on Android 4.4.2 KitKat and have a higher price tag.
Galaxy S4
Galaxy Note 3
Galaxy S5
Galaxy Tab Pro 8.4
Galaxy Tab Pro 10.1
Galaxy Tab Pro 12.2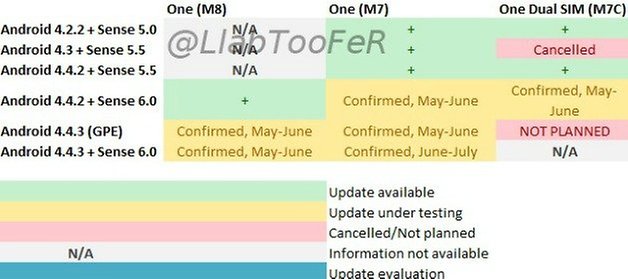 HTC
According to HTC developer LlabTooFeR, HTC will begin the deployment of the Android 4.4.3 update with the HTC One (M8) in May-June, along with some possible improvements to the Sense 6.0 interface. The HTC One (M7) will have to wait until June-July but it will get the Sense 6.0 treatment at that time too. The One (M8) Google Play edition should receive the update shortly before the M8 running Sense. Unfortunately it seems that the mid-range and entry-level models of the brand will be remaining on Android 4.2.2 and Sense 5.0, with only Butterfly models making it to Android 4.4.2 and Sense 5.5, but no plans for Android 4.4.3 or Sense 6.0. The HTC One (M7) dual-SIM variant has no plans for the update either and there's no word on the One Max or One Mini.
HTC One M8 Google Play edition
HTC One M8
HTC One M7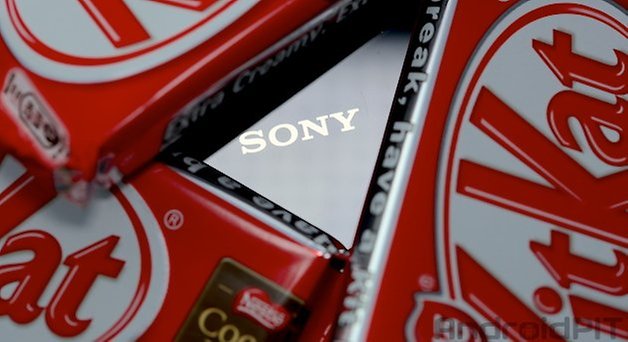 Sony
Recently, a Google Play edition Xperia Z Ultra was spotted running Android 4.4.3. The info comes from a Bluetooth SIG listing sheet, which pretty clearly shows a KTU72 software version (the supposed Sprint update for the Nexus 5 was KTU84), but this doesn't mean anything for the widespread release. Nevertheless, it's a Google Play edition device, so we'd expect it to arrive at the same time as the other GPe devices listed above.
Sony is generally known for announcing updates directly on the product support pages on its official website. This is commendable and helps to silence the rumors, but the information available at present for most devices simply tells us that the current version is "Android 4.4 KitKat" with no mention of future updates adding that extra decimal point. It is very likely that the Xperia Z2 and Xperia Z2 Tablet will both receive Android 4.4.3 at some point though.
Xperia Z Ultra Google Play edition
Xperia Z2 Google Play edition
Xperia Z2
Xperia Z2 Tablet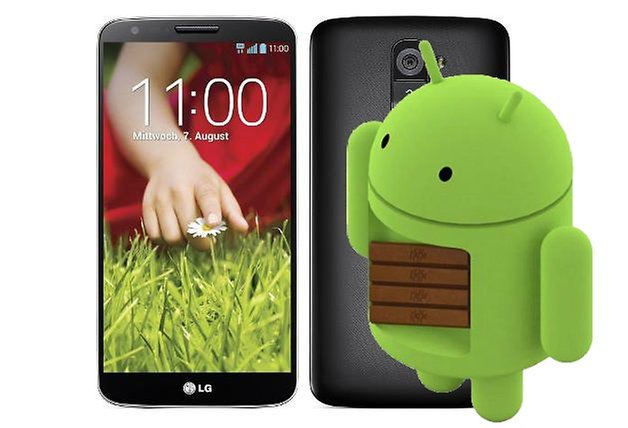 LG
LG is a little behind in updates, and the LG G2 could skip the minor bug fixes (mostly directed at the Nexus 5) included in Android 4.4.3 and go directly to the next iteration, either Android 4.5 or 5.0. Very little information has leaked on LG updates and even if it seems highly likely that both the LG G2 and G Pad 8.3 will be updated, nothing is confirmed. The LG G3, which is expected to arrive in June, may very well be released with Android 4.4.2. As for the G2 Mini, it remains very uncertain, as mini devices never seem to get the same amount of love as their larger screened and more expensive brothers.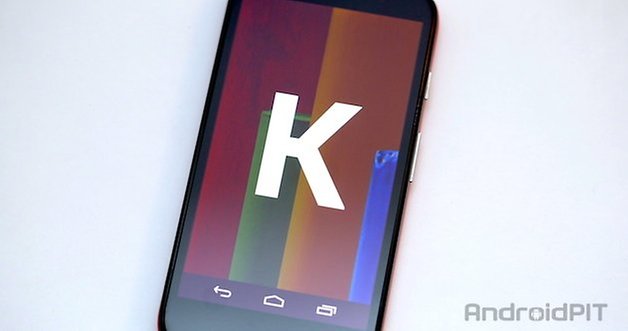 Motorola
Considering the Moto X scored the Android 4.4. KitKat update before the Nexus 4, it seems safe to assume that Motorola will be on the front foot when it comes to the Android 4.4.3 update, but there's even less than no rumors swirling for the Moto X and Moto G. With the sale of Motorola to Lenovo, the close ties to Google have been severed, but Google always said that Motorola wouldn't be treated any different when it came to updates. The Moto skin, being very close to stock Android, is a big reason why they managed to get the updates out so quick. Let's hope the same is true for both the Moto X and Moto G on Android 4.4.3.
Moto X
Moto G
Moto G Google Play edition
Have you heard any other news about possible timelines for Android 4.4.3 or which devices will be getting the update?