Android 4.4: The design changes at a glance
Authored by:
Nico Heister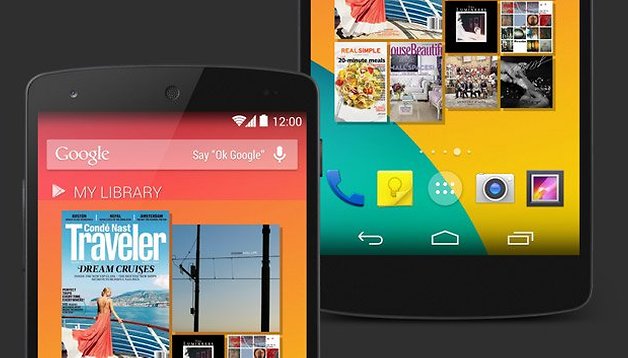 Android 4.4 KitKat brings a refreshed design scheme to the platform in addition to new features. Although the changes are not as big as the jump from Android 2.x to 4.x, the Android team has optimized and improved the mobile system in many places. Today we'll show you the most important changes and innovations.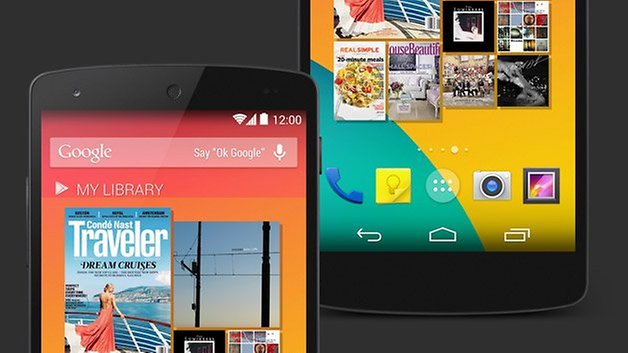 White replaces blue
With Android 4.4, Google uses white instead of blue as an accent color, which you can see immediately with the icons in the status bar on the home screen. The swipe gesture trail on the Android keyboard and many more items have also changed color. Google undertook this step in order for the eye to be directed away from the operating system and toward the actual content. How blue forces the eye towards the OS more than white I'm not sure.

New gestures
Smartphones with large screens make one-handed operation more difficult. In order to counteract this, Google has introduced two new thumb gestures: a double tap will now increase the visible range automatically (like in Google Chrome) and a double tap with subsequent swipe up or down will increase/decrease the current image area gradually (as we shared recently in Google Maps).
Your branding
Another innovation is app design in KitKat. Developers now have the opportunity to add their own variations to set system colors and icons in the basic Android design framework in order to make the identity of their brand stand out to better advantage. However, developers are still encouraged to continue to respect the core design guidelines. Already well-known elements, such as the icon for content sharing, should not be completely replaced by a different icon, but instead can be colored to better match the app brand.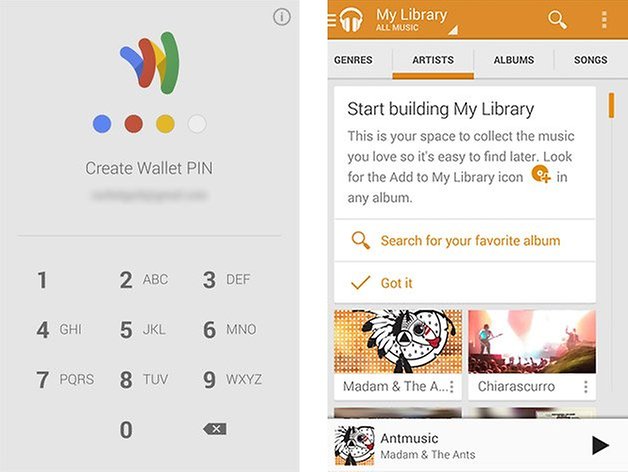 Full screen apps
Android 4.4 offers two new full screen modes that offer an unobstructed view of your content: in the "lean back" mode, all system bars are completely hidden but can be displayed quickly by a finger tap on the screen. This is ideal for video playback as the mode will assume that less interaction with the screen is required.

The "immersive" mode also hides all system bars, however is more appropriate for further interactive full screen activities where you will already by tapping the screen anyways, like in gaming for example. Instead of a simple finger tap, a wiping gesture from the top or bottom will bring up the respective status or navigation bar. This is useful for multimedia viewing like photo galleries or presentations as well as books and games.
Transparent system bars
The transparent status bar and navigation bar are not necessarily confined to the home screen either. Apps can also be adapted to feature a background that floats behind the system bars, increasing your visual screen space. The system bar and action bar can also be merged into one unit to give a better view of other content, as you can see in the shots below.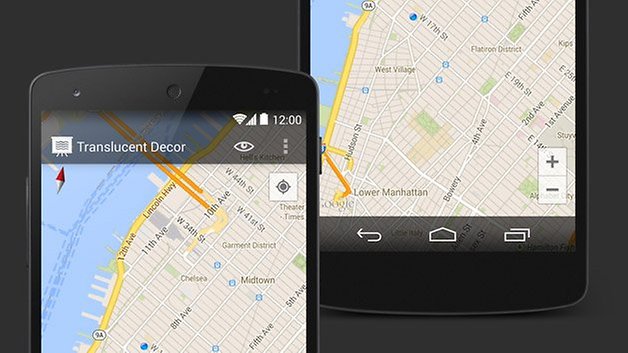 Larger launcher icons
The Nexus 5, with its Full HD 4.95-inch display, is a XXHDPI device. This means that it has a very high pixel density: 445 pixels per inch, to be exact. So icons on the home screen do not look too small, with Android 4.4 KitKat, Google has adjusted the size of the icons so that they are displayed 25 percent larger. Developers should therefore adapt their apps to the new launcher icon effect and offer launcher icons with a size of 192 pixels (XXXHDPI), as they should be designed according to the next highest dpi bucket.
Screen Video Recording
For the first time with Android 4.4, Google allows you to capture video of your screen and thus delivers a corresponding "Screen Recording Utility". This is accessed via an ADB command in a Terminal Emulator. Whether Google will offer the option of recording video via an app or a shortcut cannot be confirmed at this time, but it seems likely a simple hack will appear before long if Google doesn't include it as stock.
If you're keen for the developer side of the story, here's the Android Developer video (it's a long one) about all the new features in kitKat.
Our Nexus 5 has just arrived, so we'll play around and report back asap.