 Rumor – Siri + Google + Star Trek = Majel?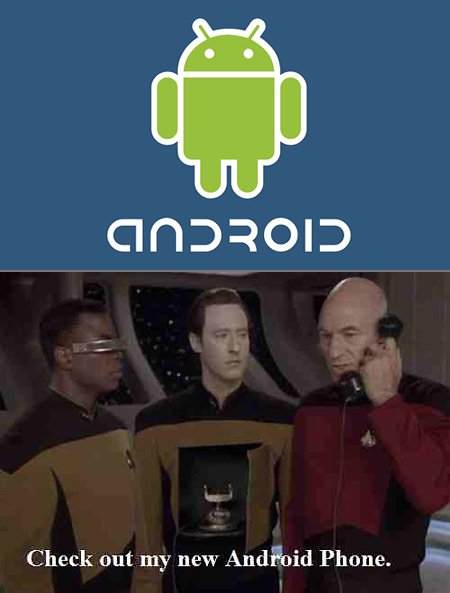 (picture from Techeblog)
I remember when I was watching the unveiling of the iPhone 4S that nothing really came as too much of a suprise. I mean, of course they updated the processor to dual core, of course they made the camera better, ect ect. But what I was impressed by was Siri. For me personally, it's what really made the iPhone 4S standout from its predecessor the most. After seeing the Siri demo, I remember thinking firstly "It's cool, but would I really use it?". Then I thought " Google dominates search, and it's voice search is already pretty good...why haven't they thought of doing something like this?". Well, if the rumors are true, a project codenamed "Majel" could very well be Googles answer to Siri.
According to rumors, Majel is being designed in a very different way then Siri was. Remember watching Captain Picard on Star Trek pacing the bridge and constantly yelling "computer, do xyz"? Apparently, this is the approach that Google is taking with Majel. The software is actually being designed to mimic the Star Trek computer and will be viewed as more of an interface rather than a Siri-ish personality. The codename supposedly comes from the name of the actress Majel Roddenberry Barrett, who voiced the original computer on Star Trek and was the wife of the series creator Gene Roddenberry.
Majel is reportedly being developed in the Google X lab and is rumored to be released in the coming months. My question is, would you use it?
I'll admit, while I probably would rarely use Siri, it is pretty cool and has lots of potential. If Majel truly could emulate the Star Trek computer it could actually be pretty fun. What would Majel have to bring for you to want to use it? For me, it would need to be able to do the following:
"Nexus...read my new emails from today and get a taxi in front of the house at 9:30. Nexus...make me an online reservation for 2 today at 6PM at Da Giorgio restaurant..if they dont't have a seat available, get back to me and make the same reservation for Block House".
If Majel can do that while I'm shaving in the morning and drinking my coffee, count me in.