Google Now Activating 900,000 Android Phones Per Day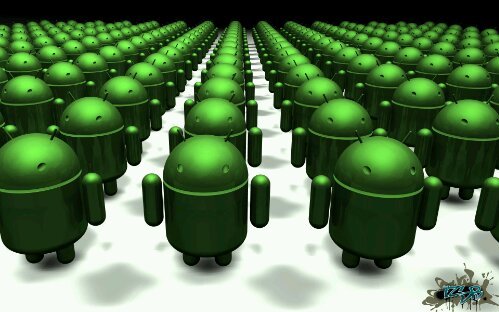 Android continues to grow on a monthly basis in terms of new subscribers, and a whopping 850,000 activations per day were confirmed in February by Android creator Andy Rubin. Those are some pretty staggering numbers, and there's no denying that worldwide usage of Android is nothing short of phenomenal. Some analysts predict that 2012 will be the year Android growth finally levels out, but the numbers seem to indicate otherwise, as it has now been reported that Android activations are now up to 900,000+ per day.
In case you're trying to do the math, that's 27 million activations per month, and is consistent with sales numbers. Gartner reports that over 81 million Android devices were sold in Q1 of this year (doesn't include tablets), and that 33.1 million iPhones were sold in the same time span.
Andy Rubin also dismantled rumors of him leaving Google to go and work for a new startup company called "Cloud Car", and had this to say on Google+ in response to the rumors:
"How a rumor gets factualized: Cloudcar are a group of friends who I give free office space to in my incubator in Los Altos. Revel Touch (Mar Hershenson's company: www.reveltouch.com) is another cool company that shares this space. I'm not joining either one and I don't have any plans to leave Google. See you on the 27th!" (Google I/O).
It's good to see Android growth on the rise, and it's just as good to see its creator staying with the big G. If the predictions about Android growth stopping in 2012 are to be taken seriously, growth would have to begin to decline, well, now, as the year is already halfway over. With a new Nexus phone on the horizon, the holiday season approaching, an army of low cost quad core tablets on the way, and the Samsung Galaxy S3 doing it's thing, I don't see how it would be possible for growth to slow down in 2012.
What do you guys think? Will 2012 be the year that Android growth "levels out"?
Picture credits: thedroidguy.com