Android Antivirus Apps: Have We Reached The Point Where We Need Them?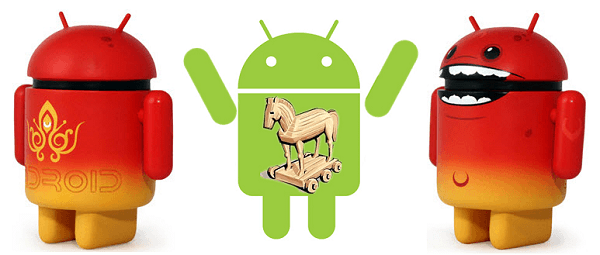 Android antivirus applications have always been a subject of heavy debate in the tech world, and even with the ongoing threat of malware sometimes found in Android apps, a big majority of users don't find that having an antivirus app is something that's needed. Most computer users would never dream of using the internet without having some form of virus protection or security installed, and with our phones and tablets becoming more and more like computers, have we finally reached the point where we actually start need them?
Android Antivirus apps: Opinions from the experts
A recent interview on Digital Trends with experts from Lookout Mobile Security, Avast, and AV-Test shed more light on the issue of Android antivirus protection. Andreas Marx, CEO of AV-Test, stated that while antivirus protection is somewhat important, an all around security app is what more users should actually install:
"Antivirus is usually only one component of the offered Android protection packages," said Marx. "So a stand-alone AV is not yet required at all times, but it is a good-to-have feature as part of a bigger package. Such packages often include easy-to-use backup features for user's data, remote wipe in case the phone gets lost, etc".
Jan Gahura of Avast went on to say, however, that viruses aren't actually the biggest risk:
"I'd say that the biggest risk is that someone will get access to your device (either you lose your device or it's stolen). That's why we have focused on the best anti-theft solution currently available on the market. To have a smartphone in your pocket without a remote wipe possibility is a dangerous thing. It's even more dangerous than losing keys to your house. Of course someone can steal your private data using a fraudulent application, but that's certainly the harder way. With avast! Mobile Security, you are shielded from both threats."
This actually makes a lot of sense. While there are indeed viruses that exist within the Android ecosystem, the threat of someone getting their hands on a stolen or lost device is a scenario that's much more likely to happen. While malware on Android is certainly an issue that exists, you have to remember that malware is triggered only after the user actually installs it. Andreas Marx of AV-Test stated the following:
"If you only install software from trustworthy market places (like Google Play) and do not use your smartphone very often for web surfing or e-mailing, the OS is still pretty safe. "The majority of problems arise from the installation of 'cracked' applications from 3rd party market places which are often bundled with malicious software."
In other words, if you're using cracked applications or certain 3rd party markets on Android, or any operating system for that matter, you have a much higher chance of having issues with malware, (and a much bigger need to consider an Android antivirus application). Google Play is very open, and even with Google implementing solutions like Bouncer, malware will always exist. While some would argue that Android as a whole is relatively safe, some feel that Android users have more to worry about than they think. Derek Halliday from Lookout had the following to say on the subject:
"No OS is completely safe, and protection is a requirement across mobile platforms. No matter where you find a critical mass of people, there will always be some bad guys looking for ways to exploit them. Android has exploded in popularity, attracting a lot of consumers in the last few years, so it's only natural that it's targeted."It's not actually a case of Android being particularly vulnerable – Google has taken some great steps toward protecting people and screens all apps entering Google Play – but the basic programming language is Java, and that's what makes Android more of a target for the creators of malware.

No special hardware is required – code can be written on a standard PC – so unlike iOS which requires a Mac, Android code writing is readily accessible to a lot of people across the world. This lower barrier to development attracts more bad guys. In the last 12 months, there has been an increase in for-profit malware across all OSs. We've seen increasingly sophisticated threats emerging – for the first time ever, we witnessed malware writers targeting the mobile Web via compromised or infected websites with the NotCompatible threat."
Malware vs Virus
When it comes to Android is particular, most forms of malware focus solely on stealing user data or sending texts to premium numbers, and the folks writing these applications are unfortunately getting better at what they do. Derek went on the say that SMS scams are the biggest threat to all smartphone users, and with the amount of information we keep on our smartphones, hackers can certainly cause lots of headache should they gain access to your device.
Many out there might think that security companies are just in this to make money, as they also have a service they are naturally trying to sell. That being said, we cannot deny that Android malware is a growing issue, and I personally think that we have reached the point to where we should start being more careful with guarding these mini computers that we call smartphones. I personally use Lookout Security & Antivirus as my Android antvirus app, but I don't keep it running in the background. I simply use it to periodically run checks on my device, as the big majority of the apps I download are from trusted developers.
Conclusion
So whatever you guys do, remember that there are people out there that would love to get their dirty little hands on the information stored on your phone. While I don't feel that Android is the virus infected OS that many IOS users think it is, I certainly do believe that having no protection whatsoever on the devices we use for so much could bite us in the ass if we're not more careful in the future.
What do you guys think? Do you have an Android antivirus/malware/security app installed on your device? Do you think they're necessary?
Let me know what you think in the comments below!
Picture credits: amateur-gadget.blogspot.com