Brookstone Portable Charger Keeps Phone Batteries Happy for 2 Weeks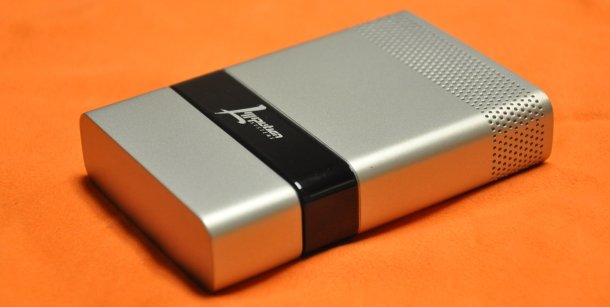 Are fuel cell USB chargers the future? It may be a stretch to say so, although the latest pocket-sized Brookstone USB charger sure sounds awesome. The Lilliputian Saystems device – which is about as big as a thick smartphone – can keep your smartphone's battery charged for a full two weeks. Sounds perfect for the next zombie apocolypse (assuming all the zombies go away by day 15).
The charger utilizes lighter fluid-filled cartidges about the same size as a cigarette lighter: With the fresh cartridges plugged in, the device can charge anything with a USB cable. Replacement cartridges cost a few dollars or "the cost of a Starbucks coffee," as Mouli Ramani of Lilliputian Systems said. So what will it be: Venti Machiato or 20 more minutes playing Angry Birds?
While carrying around a portable campfire might sound a wee bit dangerous, according to Engadget they've been deemed safe enough for airplanes. As long as the TSA don't think these things will blow up, I think it's safe to assume they won't. Prices haven't been announced just yet, but Brookstone should be carrying the fuel cell before the end of the year, with other retailers to follow thereafter. Knowing Brookstone, they'll probably cost a LOT. But unlike other portable chargers, at least you'll never need to wait for the charger itself to charge.