New is Always Better: Android chief Rubin replaced by younger Pichai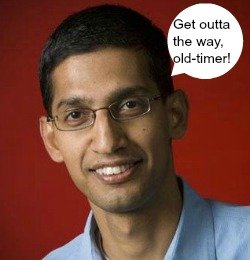 Yesterday it was announced that Andy Rubin, heralded architect of Android, who has been a key player in the operating system's mind-blowing successes, is stepping down as Android chief. The position will be overtaken by Google Chrome chief Sundar Pichai. The two have long clashed as part of a political struggle between Rubin's Android and Pichai's Chrome OS. I sense drama behind Google's closed doors. Let's take a look at what these men have accomplished and what the future may have in store.
Pichai, the innovative young buck
The newly appointed chief, who was responsible for overseeing the Chrome internet browser, as well as Google cloud-based applications like Google Drive, Calender, Gmail and Google Maps, will now take the seat in turning a new page for Android and Chrome, the two projects now going through a merger. Pichai, now in power, is expected to hunker down on Android. I wonder if he will implement any drastic reforms? Chrome is where the company is heading, now that it controls close to 35% of market shares.
Rubin, the legendary old-timer
Stepping down, or fired? Not quite sure. But it seems like this is a political game that is played out here, about who you know. Nonetheless, Rubin clearly forged the way for Android, which is now running in three-quarters for the world's smartphones, working is the world's largest handset manufacturers from Samsung to HTC. Rubin is said to have a special talent for developing products. A couple of years ago, Larry Page, Google's chief executive and co-founder, even gave Rubin props for ''evangelizing Android''. It's rumored that he may not disappear completely and take over smaller, yet emerging projects, like the infamous and controversial Google Glass, as well as the self-driving car.
Drama Alert: According Wired, Rubin's name was dropped from a SXSW keynote just a few days before the Austin, Texas conference began.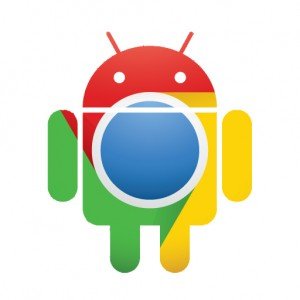 Is new better?
I think that change and a fresh face is always better than to stagnate with someone older, whose been around for a while. Pichai is ten years younger than Rubin. It's my opinion that young people, do need to be given a bigger position in the world of technology, because of their budding and innovative ideas. Let's see what magic tricks and tech creations Pinchai has up his sleeve.
(2nd source: www.wired.com)