 WTF: Android Powered Rice Cooker Will Cook Your Rice...For $1,000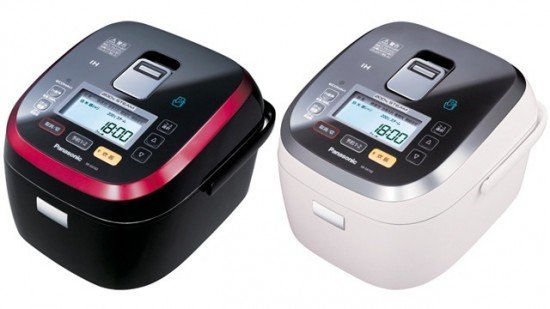 From ovens to lamps, the Android operating system has been sleeping around with a diverse lot of household devices. I never thought an Android-powered rice cooker would be next, although the more and more I think about it, the more it makes sense. After all, plenty of folks in the world love rice, and plenty of us love Android as well, so I suppose it's not too much of a stretch for the two to meet in one device.
The SR-SX2 rice cooker is compatible with all FeliCa Smartcard (manufacured by Sony) smartphones. After downloading an app, one can control the rice cooker directly from a smartphone. Settings include type of rice, temperature, timer and other rice options. A simple tap on the device with your smartphone activates it or you can connect via the cloud. The app also comes with over 100 recipes for whipping up the perfect rice dish.
The device will hit (where else?) Japan in June, and it'll cost over $1,000 to own – which sounds absurd, but maybe not if you really, really love rice (or it's a staple of your country's diet). In the future, I expect Android to control my car and computer, but rice ain't a bad place to start. Now if you'll excuse me, I need to go stuff my face with sushi ASAP.