DroidWall: THE Android Firewall To Use On Your Rooted Device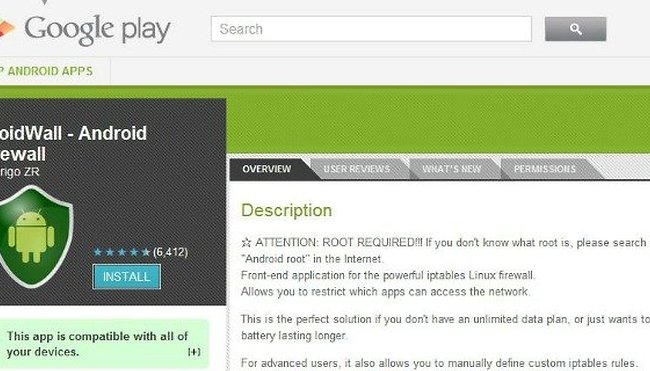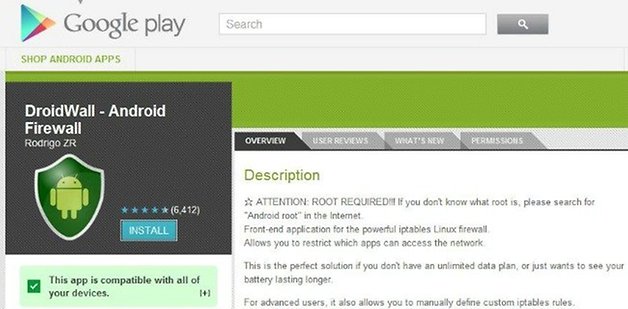 When I bought my first Android phone (the T-Mobile G1 aka HTC Dream), one of the first things I Googled after having it for a few days was "how to speed up HTC Dream". The result from that search was XDA Developers and Cyanogen, and from there on, there was no looking back for me. To this day, the first thing I do when I get a new Android device is to root it. No exceptions. Phone, tablet, new old..it's getting rooted. What I DON'T do however, is use a firewall on my device. I have tried quite a few of them out, but most of them are either crap, or simply use to many resources. There are a few out there that do a good job, but for the first time ever, I'm actually going to recommend an Android firewall. This one is GOOD one guys, and if you're a rooted user of an Android device, you should definetely give this one a try.
The name of the app is DroidWall, and I can confidently say I will be keeping this firewall installed on my phone and tablet. DroidWall acts very much like a desktop firewall, and actually allows you to specify which apps can acces the internet, and which ones can't, giving you way more control and protection of your device.
The app has a very simple dashboard control to allow you to determine how apps access the internet, allowing you to easily control apps that misuse their permissions. You can even toggle apps to allow internet access via wifi, but not with 3G cellular data and vice versa. After that, you simply activate the firewall and your good to go. Full control over apps and their permissions, with the ability to choose where they can and cannot access the internet from (3G or Wifi). I likey.
Remember though, some apps need and rely on internet access. So if you block your browsers internet access on wifi and 3G, you won't be able to surf. Or if you choose to block an app that relies on in app advertising, you're also blocking how the developer makes money. Just think carefully about what you want to block and what you don't and you'll be just fine.
I personally love this firewall. No more worrying about in app advertisers tracking my location or apps uploading personal data. No more worrying about what apps are doing when they access the net. This is the only firewall I have seen that I can honestly say should have been included with Android, and I don't have any plans of uninstalling it anytime soon.
If you're interested in this app (and have root access), you can download it for free on our AndroidPIT market here.
Picture credits: Google Play Store