Android Fragmentation Issue Blown Out of Proportion? Is the Android fragmentation issue blown completely out of proportion? One of the founders of the Android platform, Rich Miner, certainly seems to think so. Miner, while speaking at the recent Massachusetts Technology Leadership Council Forum, said that the Android fragmentation issue is not such a big deal anymore.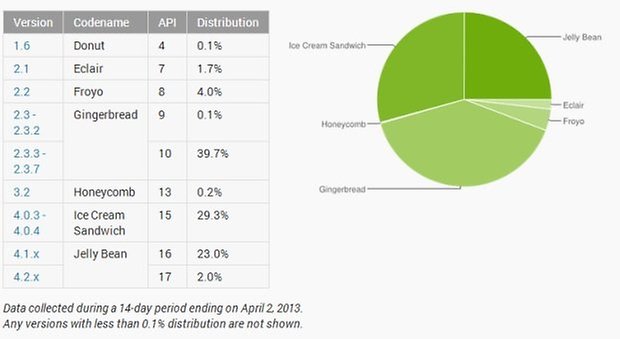 More than half of devices out right now are currently running versions Ice Cream Sandwich or above and because of overlays that have been placed on a lot of phones eg. Touchwiz and Sense, people may not notice that their phone is not running the latest operating system or they may not really care. At least this is what Miner believes.
He went on to add that if one were to ask most people who own smartphones whether they were happy with the performance of their phone or not, most people will usually answer that they are happy with their phone.
The release of Android Ice Cream Sandwich was the first concrete sign that Android could beat iOS as it introduced a bunch of much needed updates and with the release of Android Jelly Bean, Google really it took it the extra mile with added security features and the like.
Miner further alluded to the fact that Google just makes the software and gives it out to the OEM's and it becomes the smartphone manufacturer's job to get the OS to work on their device. He also said that sometimes the carriers and the OEM's get too conservative as they want to make sure that the OS is robust so that consumers don't complain to them since they sell the phones.
There is still no hiding away from the fact that a good chunk of users are still on Android Gingerbread and this makes app compatibility, testing and security much harder.
What do you think of the fragmentation issue plaguing Android and do you think it is as serious as some have alluded to? Please leave us a comment below or comment in the forum