 GameKlip + Android Phone = Watch Out Sony PS Vita & Nintendo DS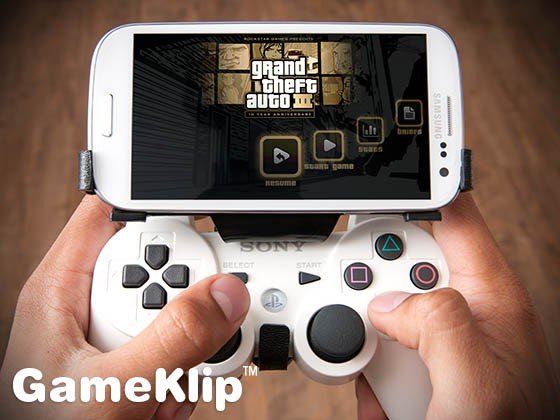 Many people might disagree with me on this, but I personally think that the greatest threat to mobile gaming consoles like the PS Vita and Nintendo DS is smartphones. The premium titles like GTA and Max Payne are there, the beefy specs of the newest high end smartphones are more than capable of delivering a great gaming experience, and smartphone usage is at an all time high. The only thing missing is clever gamepad support, which is exactly what the new GameKlip for Android phones provides gamers with.
If you happen to be a PS3 owner, you might have already discovered that the native Bluetooth support on the Playstation controller allows it to pair pretty easily with Android devices. While there are ways of doing it with an Xbox controller, the native functionality of a PS3 controller makes it a better choice, and this nifty little accessory shows just how easy it is to turn your Android phone into a mobile gaming device.
As you can see from the picture above, the GameKlip allows you to "Klip" your Android phone to a PS3 controller. The GameKlip takes advantage of the Sixaxis controller app for Android phones that are rooted, but there is also a version of the clip for unrooted phones. It doesn't work for every Android phone just yet, but the developers of the GameKlip are working hard to add more compatible phones to the list. For the time being, unrooted Galaxy phones and newer HTC phones are compatible with the non-rooted version (more for the rooted version), and at 15 to 23 dollars a pop, I can see this accessory being a great way to take mobile gaming to the next level, and a possible future nightmare for the already struggling PS Vita and Nintendo DS: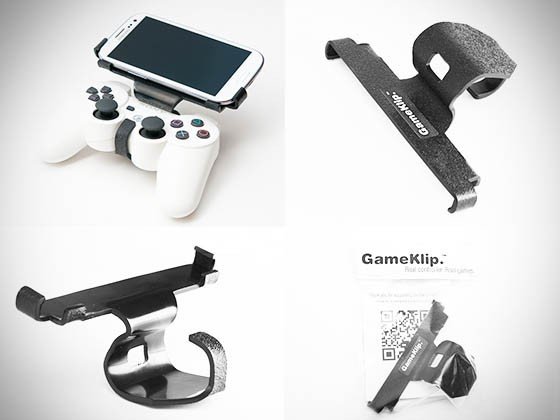 Here is a video of the GameKlip in action (Youtube link here):
Works pretty well right? What do you guys think? Is this something you could imagine buying for 20 bucks? Would it encourage you to game more on your phone?
Let me know what you think about the GameKlip in the comments below!
P.S - If you're interested in buying the GameKlip, it can be purchased here.
Picture credits: tomshardware.com