Humble Bundle Offers Cheap Android Games for Charities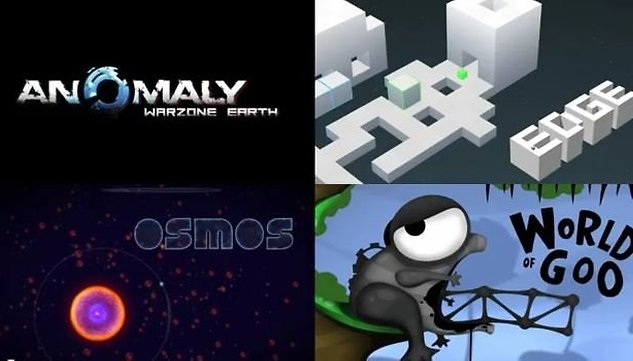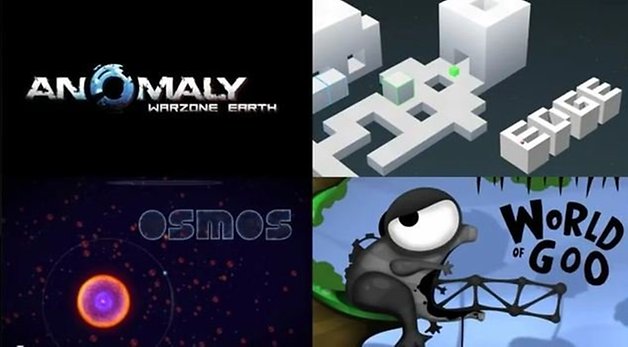 Android game nerds, listen up: Humble Bundle is offering a deal on hot indie games you'd be a fool to miss. Humble Bundle is known for bundling up indie games, letting purchasers set their own price and dividing up the profits among developers and charities. The group is releasing their first Android games bundle today.
The Android games in the bundle are great! They include Anamoly Warzone Earth HD, World of Goo (our review here), Osmos HD, and Edge (our review here). I can personally attest to the awesomeness of both World of Goo (wonderfully weird) and Edge (spacially fascinating).
But that's not even the best part of the deal – with Humble Bundle, you can also download as many versions of the games as you'd like, for use across multiple devices. Together, the games could cost you over $60 if you chose to buy them separately for each device, but the bundle costs as little or as much as you'd like – though please be generous and think of the charities.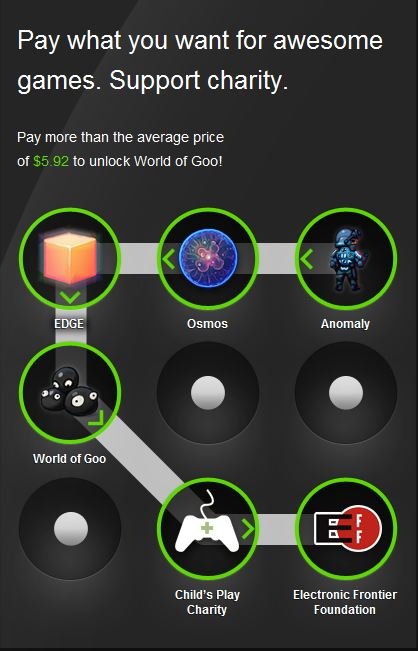 So, just to sum it up, these are the benefits of using Humble Bumble:
You get to pay whatever you want (although if your donation is below the average of $5.92, you won't receive World of Goo in your app package)
You get to choose who gets your money – developers, or charities.
Charities include Education First and Child's Play – both help children in need.
The apps are DRM-free, meaning you can install them on as many devices as you'd like.
The apps work on any Microsoft, Mac or Linux system in addition to your Android device.
Updates are included in the price
Helping kids and getting a discount on hot android games at the same time? That's one great combo! You've got about 13 days left until the special offer is over.