Chameleon For Android: Now THAT'S A Homescreen!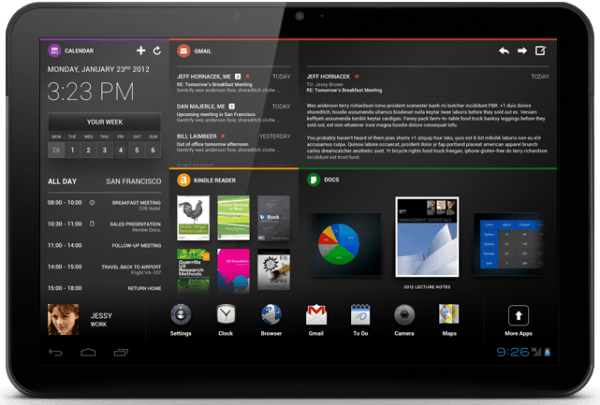 Homescreens. I cannot even imagine how much time I have invested in getting the homescreens on my tablet and my Sensation just the way I want them, only to change them again a few weeks later! Android skins like Touchwiz, Sense, and Blur all try to add extra options and features when it comes to customization, and while I was never a fan of skins, I have to admit that this new "skin" not only caught my attention, but honestly really impressed the hell out of me. If you're looking for the next big skin for Android Ice Cream Sandwich, I seriously encourage you to have a look at Chameleon. This isn't a launcher or just another skin, but an entirely unique way of customization for Android tablets, and man oh man is it pretty!
Chameleon is a UX overlay based on Android 4.0, and was developed by Teknision, which was the same company that designed the interface on RIM's Playbook tablet. Now while the tablet didn't make that much noise in the tech world in terms of sales, the interface was pretty damn nice, and was the main aspect that made it somewhat interesting. What they have done with Chameleon is very impressive, as it shows that a tablet homescreen can be used for a lot more than just a space for app shortcuts and widgets.
The overlay makes use of the entire screen of the tablet, and adds specific smart widgets for email, apps, weather, RSS feeds, ect. What makes it so different is that it also integrates facial recognition technology to determine who is using the tablet, and allows the user to rearrange not only the homescreen, but the entire user interface on the fly based on which user is holding the tablet. This for example, could be used to set up a profile for you that has full permissions, and a seperate one for your child with limited permissions that would limit acess to specific applications as soon as he would pick up the tablet. Not only that, but the overlay also makes use of the tablets GPS sensor, allowing it to adapt to not only who you are, but WHERE as well.
Teknision provides an example of how a businessman's flight has been cancelled. Instead of simply saying "you missed your flight", Chameleon would attempt to guess the consequences of the missed flight (missed meetings, reservations, ect) and then make decisions based on the circumstances. Sounds good right? On paper, it sounds like a game changer, but of course we'll need a hands on before making any further judgement. Teknision also went on to say that they are in negotiations with several Android manufacturers about integrating Chameleon into their products, and will come sometime in the future.
Here's a quick demo video of Chameleon in action:
What do you guys think? A possible evolution for the Android ecosystem, or just another overhyped future Android possibility?
Update: A version for phones is also on the way! Here's a screenshot of an early build running on a Galaxy Nexus: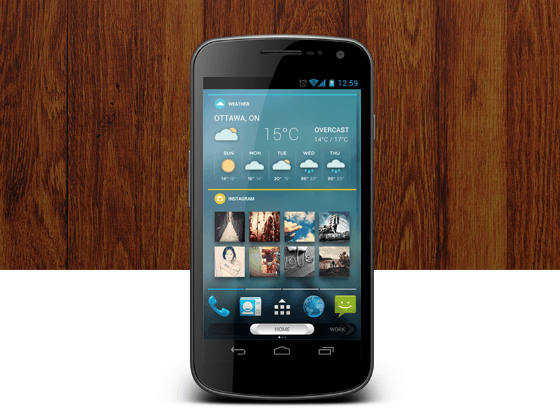 Picture credits: Android Authority