Android And IOS Growth Surpass 1980s Computer Boom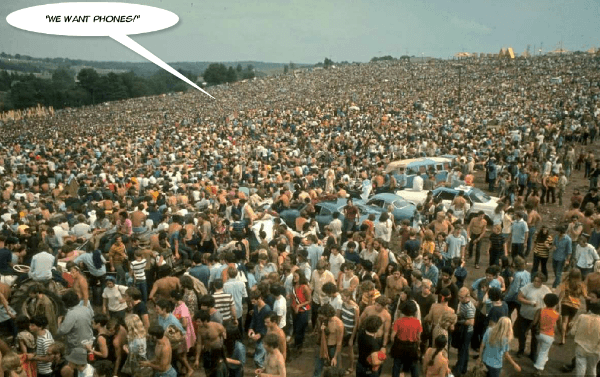 It's no big secret that Android and IOS are two very popular mobile operating systems, and chances are that you'll most likely see the devices on a daily basis when driving to work or on your way to school. But Flurry Analytics just hit the public with a pretty insane piece of information that really puts the popularity of the operating systems into perspective: Android and IOS adoption is TEN TIMES higher than PC adoption was in the 1980's.
That's pretty historic when you think about it. Not only is it 10x higher than PC adoption was at that time, but also twice as fast as the internet during its boom period in the 1990s, and 3 times faster than the recent social network boom.
Flurry reports that 640 million IOS/Android devices were in use in July of this year, with 165 million of those in the US and 128 million in China. The UK came in 3rd place with 31 million units, South Korea was 4th with 28 million, and Japan 5th with 22 million.
Flurry's official statement:
"Year-over-year, Flurry calculates that net active devices in the U.S. grew by approximately 30 million, while China saw more than 100 million new active devices enter the market. At this rate, China's active installed base could overtake the United States as early as the 2012 Holiday season."
They went on to report that adoption to IOS and Android has grown 401% in China within the last year, which is a staggering number to say the least.
So it seems that Android and IOS growth will go down in history with the computer boom, internet boom, and social networks boom! I don't know about you guys, but I'm pretty excited to be apart of it :-D
Picture credits: media.photobucket.com (edited by myself)