[Infographic] Android Customers Just As Happy As iPhone Users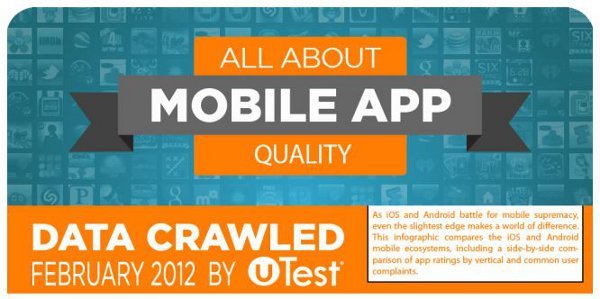 Apple has long led the pack in terms of user satisfaction. But if new numbers from uTest are right, then Android has made up the difference. A new infographic from the software testing agency shows that Android users are just as happy as iPhone owners with their mobile software. At least in terms of app quality.
The new figures will come as no surprise for loyal Android customers. They've long appreciated Android's integration with Google's Cloud based services like Map, Docs and Calendar. But it appears that iOS still has an edge in business applications and games.
There may not be a lot of surprising new information in the infographic, but can you seriously buy a $1000 iPhone app? Do you need insurance on your phone to download it? Is there even app-based insurance? I always knew that iPhones hit you where it hurt but a grand for an app is just insane.