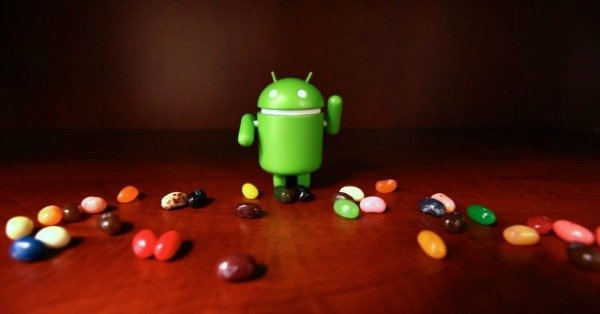 Fragmentation is a word that's used way too frequently in the Android community, and while I don't see it being as big of a problem as some make it out to be, it's definitely there. Not too long ago, Google stated that they wanted to press a reset button on Android to avoid further fragmentation and to address present issues, but it now seems that it might have just been talk. Why you ask? Because it's now been reported that the newly announced Android Jelly Bean will come in 3 different versions: one for phones, one for 7 inch tablets, and one for full sized tablets. If these reports are accurate, Google may have just successfully created fragmentation for a device that hasn't even been released yet. Or did they? **Updated information below**
A phone interface or a tablet UI?
The news comes via Liliputing.com, and they basically explain that a new interface was added to Jelly Bean specifically for 7 inch tablets. Ice Cream Sandwich was designed to run on both phones and tablets, and even though this process works, there were noticeable differences from ICS running on a phone and running on a tablet (which in my opinion is fine).
Many speculated that the Nexus 7 had more of a phone interface, with some devs going as far to tweak the software to give it a more tablet like appearance. But when Computer World asked Google directly about the Nexus 7 layout, they were told that the new tablet does not use a phone layout, but a new layout designed specifically for tablets with a 7 inch display.
An extension of fragmentation, or the beginning of a solution?
So at first glance, it appears that Google may have not only furthered fragmentation, but that they may have also complicated it even more by adding a new layout to the mix. It is true that Google's developer tools allow apps to be coded so that they automatically change their layouts according to screen size, but if the amount of tablet optimized apps for Honeycomb and ICS are any indicator, the process must be a bit more complex than that on a developmental level.
I have been running Jelly Bean on my Galaxy Nexus for over a week now, and it's fantastic. I have also read only positive reviews about the Nexus 7, and I think that Google may have a winner on their hands with this device. I just hope that they aren't making life more difficult for Android developers by taking this route, and that Jelly Bean is more of a solution than an extension of an already complex problem.
Should Google care so much?
I could be very wrong about this, but it seems to me that Google is starting to care less and less about fragmentation, and in a way, I understand them. Google didn't create fragmentation. OEMs and carriers created it by feeling the need to skin Android. While doing that to create differentiation does make sense in such a competitive market, is it Google's fault that they can't keep up after so many years and the millions of dollars they have made from Android? After all, Google can update Nexus devices whenever they want, and if developers can effectively use SDK tools to ensure that apps scale properly, should Google keep from implementing new (and most likely very necessary) layouts just because of the hassle it creates for OEMs and carriers?
What do you guys think? Was this step needed, or was it a step backwards?
I'm curious about how you guys feel about this, so voice your opinions in the comments below!
**UPDATE: Apologies guys, but it appears that one of the sources I used to report this information had it a bit wrong. To sum it up, the section about the layout sizes (top) is accurate, and an additional layout was specifically added to JB for devices with 7 inch screens. So it's not that there are 3 versions, but 3 layouts, with 1 of them (for 7 inch devices) being new. Sorry for the confusion on that guys, and thanks to Ian G. Clifton for his support in clarifying!**
Picture credits: www.technobuffalo.com