Android Jelly Bean 4.2 To Feature 2 Pulldown Notification Bars?!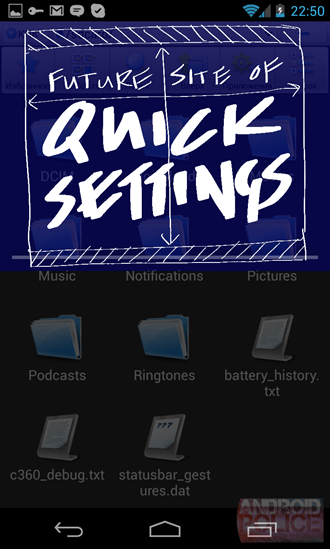 Now this is certainly interesting! As you may know, Android Police recently got their hands on a system dump from the LG Nexus 4, and since then, they have been busy digging through Android 4.2. After discovering a new Gmail app with new features like pinch to zoom, they have now made another startling discovery: It looks like Android Jelly Bean 4.2 will have 2 pulldown notification bars!
This is a pretty big addition to Jelly Bean 4.2 folks. It all started when they discovered this png file: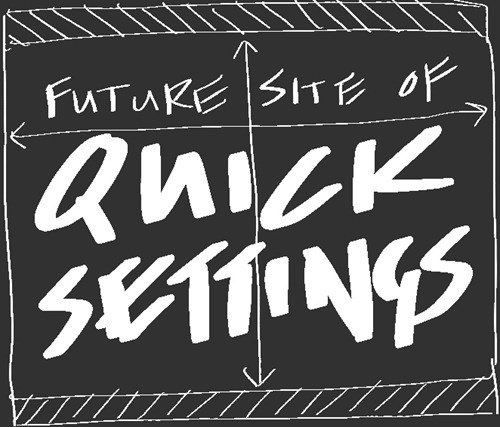 The file is called "qs_coming_soon.png", and is located inside the SystemUI.apk (major changes to the notification bar xml were also found). This appears to be a placeholder for something...but for what? Instead of me telling you about it, it's probably cooler if you see it live. Here is a video of this surprising discovery, courtesy of Android Police and their system dump source (external link here):
I don't know about you guys, but that's a pretty unexpected addition in my book. Now to be fair, we don't know if this feature will make it into the final build, but if it does, it would appear that the 2nd pull down notification bar will be for Quick settings, while the first will remain for standard notifications.
I'm sure there are some that would argue that 2 pulldowns is a bit too much, and possibly inconvenient for the user. But for me, swiping left or right vs down and up within the notification bar would make no difference. I also think it looks pretty of cool :)
What do you guys think about have dual pull down bars?
Let me know what you think in the comments below!
Picture and video credits: Android Police