What Will Google Bake Into Android Key Lime Pie?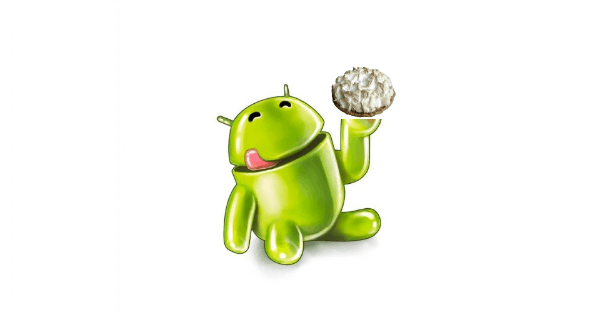 Android Ice Cream Sandwich and Jelly Bean updates seem to be on the rise, and although the majority of Android devices don't run either one of them, we can't help but wonder what the next version of Android will bring. Both ICS and JB made drastic improvements to Android in so many ways, and sometimes I ask myself how they can be improved even more. While it might be a bit early to even start logically thinking about it, there are already quite a few questions about Android Key Lime Pie (or whatever the hell Google will call it) that are stirring around in my head.
The name
People seem to be stuck on "Key Lime Pie", and The Verge has all but confirmed that this will be the name of the next version of Android. But are there other choices? I don't know about you, but I had absolutely no idea what Key Lime Pie was until I Google'd it! Android Kit Kat would be my choice, but I'm sure that Nestle would probably want some licensing fees if Google named their next version of Android after the famous candy bar. But when I had a look for other dessert names starting with "K", the choices weren't too appealing:
Kadalai Maavu Payasam
Khoa Semiya Delight
Khaskhas Halwa
Kiwi Cheesecake
Kiwi Mousse Cake
Kiwi Fruit Cake
Kahlua Mousse
Kransekake
Kiwi Souffle
Kozunak
Khova Egg Pudding
Kandy Cane (BETTER NOT BE)
I'm not too sure if any of those names are much better. What do you guys think?
Features
What could the next version of Android bring feature wise? For me, I would love to see these features integrated into the next Android:
Multiple user accounts (apparently JB somehow supports those)
Launcher customization options (how the buttons look, colors, ect)
Ability to backup/restore homescreen (as offered in Nova, Apex, and many other launchers)
Ability to backup/restore entire operating system (as rooted users can accomplish via Nandroid backup)
Ability to backup/restore apps (as rooted users can accomplish with Titanium Backup)
Ability to theme the entire OS without the need of a custom launcher
I'm sure there are tons more things I wanted to improve, but those are the first that came to my head. What features would you like to see added to the next version of Android?
Performance
As fast as ICS and JB are in terms of performance, they aren't perfect. I have over 270 apps installed on my phone, and scrolling can still be a pure nightmare when I'm looking through all of them in my app settings (I know..it's obviously hard on the system to load all the app data for so many apps, but I'm dreaming here :-D), and even on Jelly Bean my system likes to lag every now and then when popping out of certain apps.
That being said, I'm admittedly just nitpicking here, as JB is so fast that there's honestly not much more I can wish for in terms of performance.
User Interface
If it ain't broke, why fix it? That's how I personally feel about STOCK Android ICS and JB. If Google wants to change things like the animations or notification bar, then be my guest. But I'm still in love with the stock ICS/JB user interface, and it's very hard for me (just my feeling about it) to wish for much more in terms of looks.
Look to the future
With the majority of Android users still on Gingerbread, maybe it's silly to even be writing about this. But technology changes fast, and looking to the future is alway fun! I'm sure in the next months I'll think of TONS more things that I would like to see in the next Android (after the JB craze dies down), but for now, these are some things I would love for Google to work on for the next version of Android.
What do you guys think? Any particular things you would like to see in the next version of Android?
Let me know what you think in the comments below!
Picture credits: wallpapers-start.com and www.statesymbolsusa.org (merged and edited by myself)