Analysts: Total Android Shipments to Top 1 Billion in 2013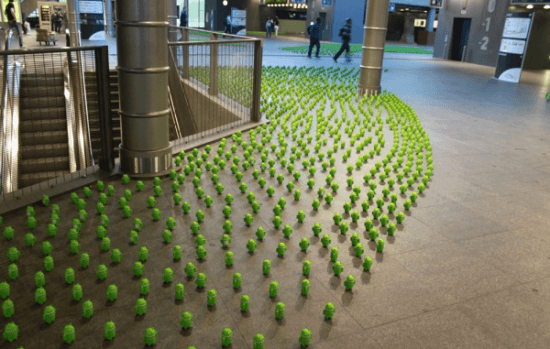 1.3 million Android phones are being activated every day, and if analysts are correct the total number of Android shipments will top one billion sometime next year. Handsets shipping with Android are expected to reach 451 million units in 2013, an increase from the 357 milion in 2012 – leading some analysts to believe the total number of cumulative units will approach 3 billion by 2016. Of course, these projections assume that the rate of Android adoption will increase over the coming months and years.
In any case, Android's shipments are far exceeding those of Apple's – which isn't expected to supass 1 billion units until 2015. Not that these stats mean Apple is about to go bankrupt anytime soon (read: ever).
How about these numbers? Crazy huh? And crazy to think that Android was launched a mere four years ago in 2008.
(Photo: Fubiz.net)