Android Still Dominates Apple in China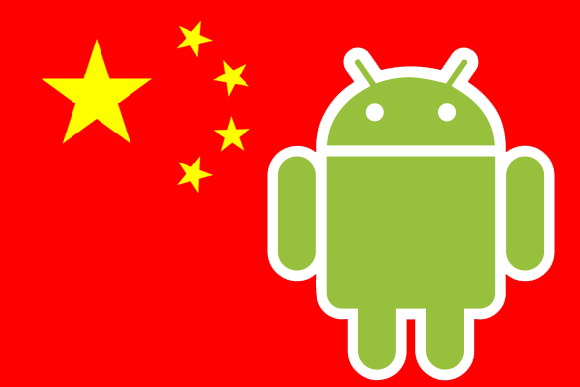 Everything is bigger in China.
With over 1 billion mobile phone owners, China is by far the world's largest smartphone market. The first quarter of 2012 saw an additional 43 million devices added, which is more than the populations of Norway, Sweden, Denmark and Finland combined.
In China, there's a lot of interest in the Apple brand, as anyone who's seen the mobs at Apple stores in Shanghai can attest, but the Cupertino-based company has a rather weak presence overall. Sales of the iPhone have doubled in China over the past year, but not enough to seriously compete with Android. Apple now takes 17.3% of the smartphone market, but Android is the clear winner with a 69.5% share of smartphones sold in the country. That's quite a large lead in the most important market in the world.
The reason why the iPhone's market share has increased so much in the last year is because the iPhone 4S finally became available to China Telcom's 125 million subscribers (that's 25 million more subscribers than Verizon, the largest telecom in the United States). But China Telecom isn't China's largest provider by any means. That crown goes to China Mobile, with over 655 million subscribers. And the iPhone isn't anywhere close to being available on China Mobile.
To make that work Apple would need to add a specific radio to the iPhone just for China Mobile. Would they be wiilling to do so? Usually, Apple doesn't mess with the radios on their phones, which is why the iPhone is still unavailable to T-Mobile customers. It would be the first time in the company's history that they've caved to a carrier's demand.
Until and unless they do so, Android will likely continue to dominate Apple in China. For now, they're the platform to beat and will surely stay on top... so long as Apple remains stubborn about the design of the iPhone. Given the fact that the company is stubborn about almost every other thing, I wouldn't be surprised if the iPhone's radio remained unchanged for some time.