 Tablet Shipments Up 6.3% In Q3. Apple Loses 15% Market Share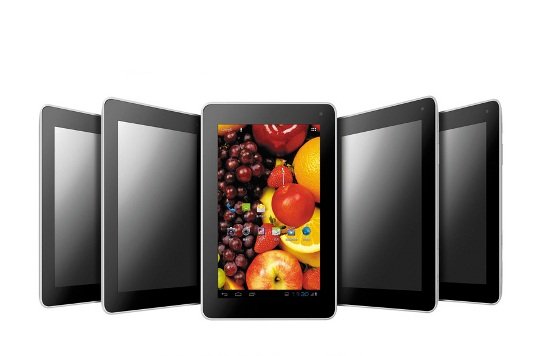 We all know that despite some very good products from multiple OEMs, Android tablet shipments got off to a pretty rough start. Apple has long dominated this space with the iPad, and even though Amazon and Asus have made good progress with the Kindle Fire and Nexus 7, the market is still yet to see an Android tablet that firmly establishes itself among consumers. That being said, new reports from IDC indicate that Apple might be losing its foothold on the tablet market, as iPad shipments are apparently on a small but steady decline.
Apple was still responsible for more than 50% of the 27.8 million tablets that were shipped in Q3, but was significantly down from 65.5% market share that they held in Q2. This could naturally be due to consumers waiting for the iPad mini, but IDC predicts that many of those would be mini buyers might steer towards Android tablets due to the iPad mini's 329 dollar price point.
Samsung came in 2nd place with over 5 million tablets shipped, thereby increasing their market share to 18.4%. Amazon and Asus also both had solid quarters, with each company shipping around 2.5 million tablets.
IDC predicts that Android tablets will overtake the iPad by 2015, and if these numbers are any indicator, they might just be right. Microsoft is also turning up the heat with their incoming arsenal of Windows 8 tablets, which could also eat into both Apple's and Android's marketshare.
With the release of the Nexus 10 and new versions of the Nexus 7 (along with a Note 10.1 that appears to be doing solid), Android has never been in a better position to make some serious noise in the tablet market.
One thing is certain: There's never been a better time to buy a tablet. Are you planning on buying one?