Tablet Keyboard Prototype Makes it MUCH Easier to Edit Text on the Fly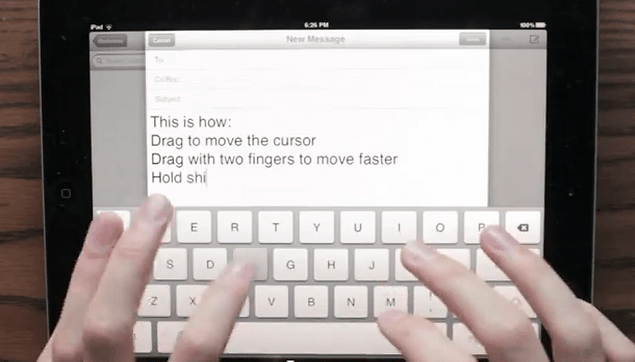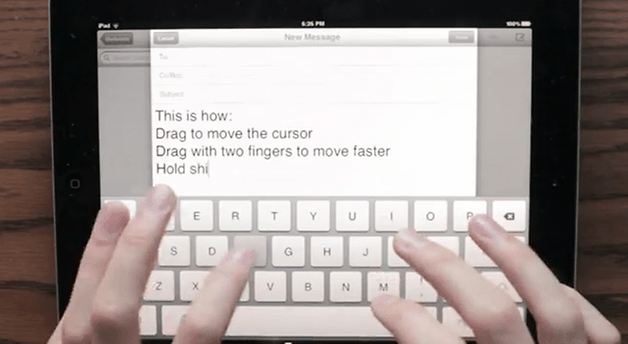 As of now, typing on a virtual keyboard is not an issue for most folks. Tablet keyboards have evolved to a point where using them feels effortless and natural. But the process of highlighting, cutting and pasting text is not at all intuitive. Often, these functions involve taking extra steps like clicking on the screen and dragging a cursor around. But a new keyboard prototype brings those functions back to the keyboard, so you don't have to lift a metaphorical finger.
While this keyboard prototype was built on the iPad, it could just as easily work on an Android tablet. All it requires is a smarter keyboard that can recognize double finger touches. While simple, it could drastically increase tablet typing speed. Best of all, it takes up no extra screen real estate while adding much-needed features.
Take a look at the prototype in the video below (don't mind the iPad):