Ice Cream Sandwich On Lenovo's New 55 Inch TV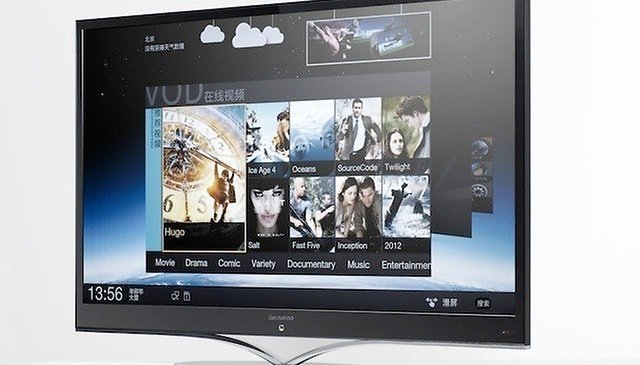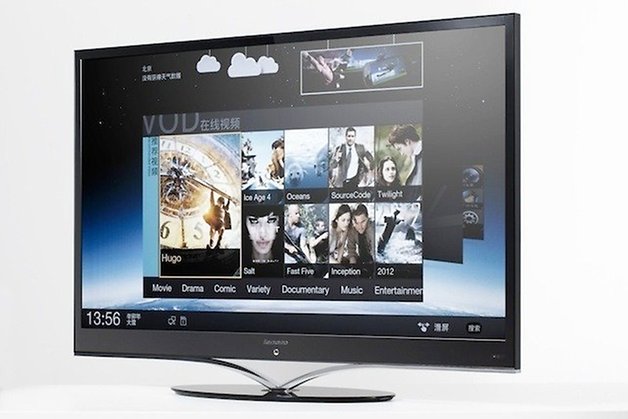 (picture from Ars Technica)
I scream, you scream, we all scream for Ice Cream, and the bigger the better. And when I say big, I mean BIG. Lenovo announced plans today to release the first (reportedly) TV running Android 4.0 on a whopping 55 inch Full HD display, and it will all be controlled with compatible tablets and smartphones, along with its own remote control.
Umm....awesome? That's pretty much all I can say at this point. The TV is sporting a 1080P IPS display, a 1.5ghz dual core processor (some quad core love would have been nice, but I'm not complaining), 1GB of RAM , and even a 5 MP camera that supports facial recognition. The TV, dubbed the "K91", will also be running stock Android (**falls over**), and will have an additional interface known as "the Sandwich UI" for handling video on demand and TV programming. For the moment, it's only available in China, and plans for a worldwide launch will be announced at a "later date".
I for one am starting to get more and more interested in Google/Android TV's, and I think the possibilites are exciting. Once more manufacturers start pumping these babies out at a competitve price, I could imagine Android TV's actually doing well. This will naturally depend on a lot of factors, mainly marketing.
What do you guys think? Will 2012 be the year for Android TV's, or has the time not yet come?