 ICS Update Starts Rolling Out For Sony Xperia Arc S, Neo V, And Ray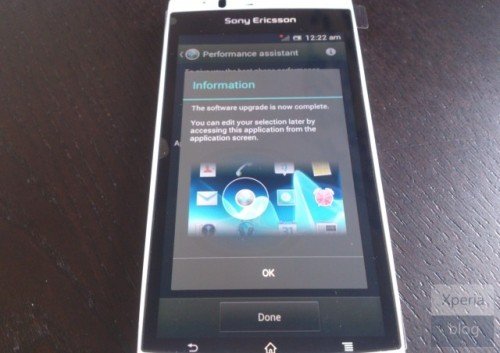 I scream you scream we all scream for Ice Cream! If you happen to own a Sony Xperia Arc S, Neo V, or Ray, then do a little dance, as Sony has confirmed on their blog that the Android ICS update begins offically rolling out today.
The update will begin with Nordic nations (Sweden, Denmark, Iceland, Finland, and Norway), and if there are no issues (**knock on wood**) other regions should start getting the update within 4 to 6 weeks.
It's great to see ICS slowly rolling out to lots of devices, and I certainly hope that the trend continues! Let us know in the comments or in our forums when the update reaches you!
Enjoy ICS :-D
Picture credits: androidnext.de