Jelly Bean Reaching More Devices, But Gingerbread Still Reigns Supreme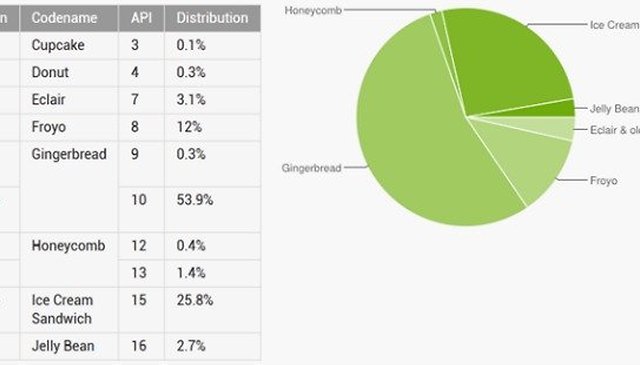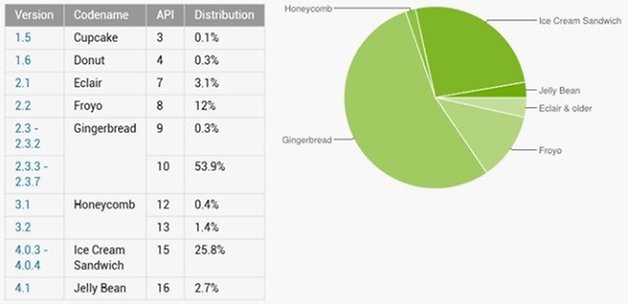 Here's the crazy thing about Android: the majority of users are still running their apps and customizing their homescreens on a version of the operating system that's been around for more than two years. According to Google, 54% of users are still running Android 2.3 / Gingerbread on their devices even though Ice Cream Sandwich was released over a year ago. ICS is now installed on 25% of Android devices, while Jelly Bean has reached 2.7% penetration.
Jelly Bean has grown by less than 1% since last quarter, which is a bit disappointing, but the update should pick up some steam on the coming months when Jelly Bean is officially released on US versions of the Galaxy S3, as promised by Samsung. The reason for the hold-up, unsurprisingly, is the carriers.
But there are other reasons why these updates take so long to coordinate. For one, all of the functions of the phone, including WiFi, Bluetooth and GPS must be adapted to work with the new source code and vigorously tested for quality assurance. Then, every single one of the manufacturer's apps must be re-certified before release. To learn more about this process, click here.
What version of Android are you running?